Savvy CIOs poised to snap up talent cast off by struggling unicorns
CIOs have a great opportunity to hire technology workers jettisoned from startups forced to curb expenses.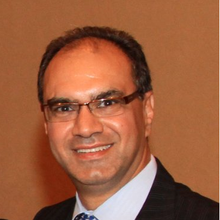 Saad Ayub, consultant and former CIO at Scholastic and The Hartford.
Shawn Wiora, CIO of Creative Solutions in Healthcare, is already prepared to take advantage of the purge thanks to modern networking. He connects with engineers and product managers from many of the startups and incumbent vendors he works with via LinkedIn, and instructs new staff to add 100 new connections on the social network. "We have to stay in touch with every vendor we're working with," Wiora says. "Sometimes we solicit them for employment opportunities," or to ask them questions about their technology.
CIOs who don't snatch talent may be left behind
CIOs who don't capitalize on the looming talent purge risk losing out to more nimble companies hustling to accelerate their digital transformations. "Companies either digitally transform to serve customers where they live -- or watch as customers find companies that can," Schadler says. "CIOs should seize this small window of opportunity to hire or acquire talent for digital transformation to serve customers in the digital channels of their choice."
Schadler also says CIOs must align their hiring strategy based on what talent they need with what will become available on the market. "Instead of a generic 'hire talent,' it's 'what talent do you need to acquire and where does that talent reside today and does that line up against markets that are already fading or will fade in the next couple of years?'" Schadler says.
As recruiters feast like piranhas on employees cut loose from struggling startups, CIOs who have built track records as "digital disruptors" will land the best talent, says Saad Ayub, who consults CIOs after serving in CIO roles at as Scholastic and The Hartford. "If as a CIO I am doing this then when the bubble bursts it will be easier to pick up talent," Ayub tells CIO.com.