New law in Mass. attempts to raise IT pay for women
The commonwealth is trying to close a wage gap with a new state law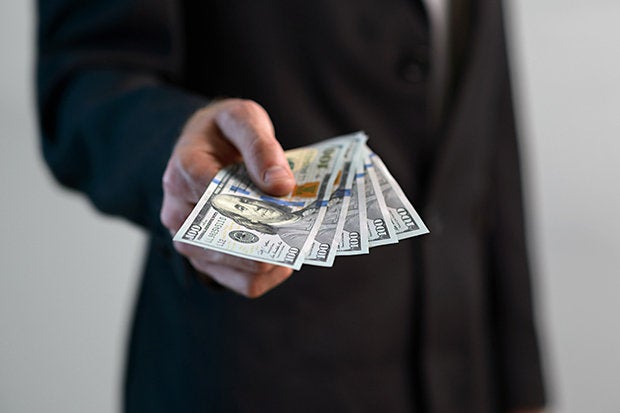 Women who work in information technology are paid less than men -- that much is clear. The problem is why, and whether IT managers can fix it.
The Census Bureau, in a report this week, found that women who work in IT were paid, at the median, $10,000 below men in 2014. Similarly, IEEE-USA found that women's salaries trailed men's by an average of $13,635 in 2014. Although that deficit was down from $16,500 in 2013, the gap remains wide.
The gender wage gap is no secret, but employees are often prohibited from discussing their salaries and may have even signed confidentiality agreements. That's one prohibition that ended with a new law Massachusetts Gov. Charlie Baker, a Republican, signed this month.
The law, which takes effect Jan. 1, 2018, "has a number of provisions that will provide new tools to help close the wage gap," said Victoria Budson, executive director of the Women and Public Policy Program at Harvard Kennedy School and chair of the Massachusetts Commission on the Status of Women.
"The Act to Establish Pay Equity" is not specific to technology, but it may have a significant impact on people in the industry.
Sunlight on salaries
The law prohibits employers from asking prospective employees about their past salary. That's important because it means that employers will need to benchmark compensation to the skills and experience an employee brings rather than previous salary history.
When employers benchmark salaries against earlier wages, it creates "a snowball effect, where you'd see a continuing gap throughout that person's career," said Budson in an interview.
The law also allows people to discuss their salary "without fear of retaliation or retribution" from their employer, said Budson.
"If we develop a culture where people are more open about wages, we will find the gaps begin to shrink," said Budson, who pointed to Washington D.C., which has the lowest wage gap -- thanks to federal pay disclosures. "Some problems are solved when the light of day shines upon them, wage disparity is really one of them."
Wage audits can help
The third, and perhaps most important, provision provides an incentive for employers to conduct an internal wage review to see how pay varies on the basis of race, age and gender. Any company that conducts this audit and then "takes meaningful steps" to remedy any disparities will have an "affirmative defense" to use in any wage litigation. This is a defense that can protect a company from allegations of wrongdoing.
The U.S. passed the Equal Pay Act in 1963, and it was signed by then-President John F. Kennedy. While the law helped to close wage gaps, it didn't eliminate them, leading to measures like the Massachusetts law.