Many large firms—such as Ford Motor, Phillips 66, Staples and BNY Mellon—appointed new CIOs this summer.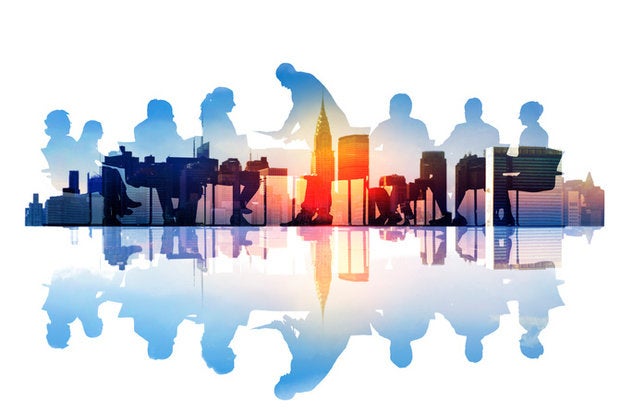 Credit: Thinkstock
Several companies were in the news recently with new CIO appointments or for adding CIOs to their corporate boards. Increasingly, we're seeing more female executives appointed to these roles. In this edition of Mover & Shakers, women make up more than one-third of the new CIO appointments! Congratulations to all!
Jeff Lemmer was promoted from Director of IT Operations to Vice President and CIO with Ford Motor.
Zhanna Golodryga is now Senior Vice President, Chief Digital and Administrative Officer with Phillips 66. Previously, Golodryga was CIO for Hess.
Dollar General named Carman Wenkoff as their new CIO. Most recently, Wenkoff was CIO and Chief Digital Officer at Subway Restaurants.
Pragati Mathur joined Staples as CIO. Previously, she was Senior Vice President and CTO with Biogen.
Kathy Wayton was promoted from Corporate Delivery (Operations & Reservations) to Senior Vice President and CIO with Southwest Airlines.
BNY Mellon appointed Bridget Engle as Senior Executive Vice President and CIO. Previously, Engle was CIO Consumer Bank with Bank of America.
Mindy Simon was promoted to CIO Global Business and Information Systems with ConAgra Brands. Previously, Mindy was Vice President Global Business Services with the company.
Jennifer Hartsock was named CIO for Baker Hughes after the merger with GE Oil & Gas. Hartsock was previously CIO for GE Oil & Gas.
Ravi Naik is now Senior Vice President and CIO of Seagate. Naik was most recently Senior Vice President, Techhnology for Katerra.
Cleveland Clinic named Edward Marx as CIO, effective Sept. 1. Marx was previously CIO for the Advisory Board Company.
David Bernard was named Senior Vice President and CIO with Dean Foods. Previously, Bernard was Global Research and Development, and Sustainability IT Business Engagement Leader for PepsiCo.
Scott Kessler was named Executive Vice President and CIO with BJ's Wholesale Club. Previously, Kessler was CIO for Belk.
Chris Wantlin, formerly Chief Digital Officer for Ashley Furniture is now CIO and Chief Digital Officer for the company.
Joe DiFonzo was named the first CIO for Sabre Corporation. Prior to that, he was President of Transitivity and CTO for Syniverse.
Raman Mehta became the new CIO for Visteon. Mehta was previously Senior Vice President and CIO with Fabrinet.
David Behen joined La-Z-Boy as Senior Vice President and CIO. Behen was previously Director and CIO for the State of Michigan.
Victor Fetter, former CIO and Managing Director for LPL Financial, is now the Chief Digital Officer for Vertiv.
Endurance International Group appointed Michael W. Lillie as CIO. Lillie was the former Vice President, IT for Nuance Communications.