Microsoft lays off 18,000, including a third of Nokia, in largest-ever job cuts
Half of the recently acquired Nokia employees are being let go.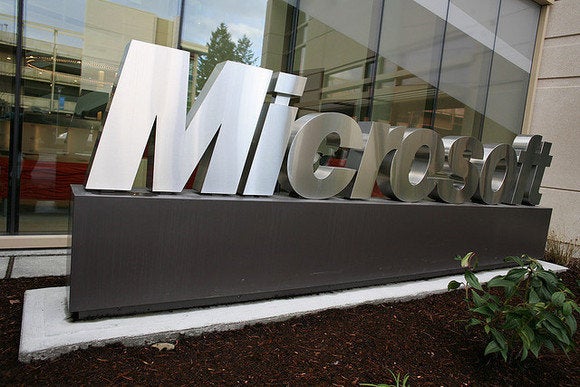 As expected, the axe fell at Microsoft on Thursday, but the depth of the cut is surprisingly brutal: 18,000 Microsoft employees will find themselves without jobs over the next year, and the company is "moving now" to eliminate the first 13,000 positions. The job cuts are by far Microsoft's largest ever.
Most of the positions affected hail from Nokia's Devices and Services division. Microsoft recently acquired the division and approximately 25,000 Nokia employees for a whopping $7 billion; 12,500 of those people, or half of the entire team, will be handed pink slips as Microsoft works towards what it calls "synergies and strategic alignment."
Shrinking the Windows Phone team to grow Windows Phone
In a letter to employees, former Nokia CEO and current Microsoft Devices head Stephen Elop explained that the changes mostly affect the Windows Phone team.
"It is particularly important to recognize that the role of phones within Microsoft is different than it was within Nokia," he wrote. "Whereas the hardware business of phones within Nokia was an end unto itself, within Microsoft all our devices are intended to embody the finest of Microsoft's digital work and digital life experiences, while accruing value toMicrosoft's overall strategy."

IMAGE: MICHAEL HOMNICK. The Cortana digital assistant, a WP exclusive, on a Nokia Lumia Icon.
To that end, Elop says Microsoft plans to release even more low-cost Nokia X-style devices in the future, albeit Lumia-branded ones running Windows Phone rather than Android, to take advantage of Microsoft's Universal Apps and other Windows Phone ecosystem benefits. Nokia's Smart Device and Mobile Phone divisions will be combined into a single overarching phone unit.
The Surface, Xbox, Perceptive Pixel, and "next generation" hardware teams will only see "limited change," Elop writes.
"The [18,000] number is huge, but when you peel back and look at the details, it's not as big as you would expect," says Patrick Moorhead, founder and principal analyst at Moor Insights & Strategy. "There's duplication between some of the hardware people, at Nokia and Microsoft, so these reductions make perfect sense."
A leaner, meaner Microsoft
The reductions drive home a crucial point, one that has become crystal clear during the first few months of CEO Satya Nadella's reign: The Microsoft of tomorrow is not the same as the Microsoft of yesterday.
"It's important to note that while we are eliminating roles in some areas, we are adding roles in certain other strategic areas," Nadella wrote in the memo announcing the cuts.

MICROSOFT. Microsoft CEO Satya Nadella.