IT salaries 2015: Cash is back!
Companies that desperately need hot IT skills are ratcheting up salaries and bonuses to lure talented tech workers. Here's how to grab your fair share.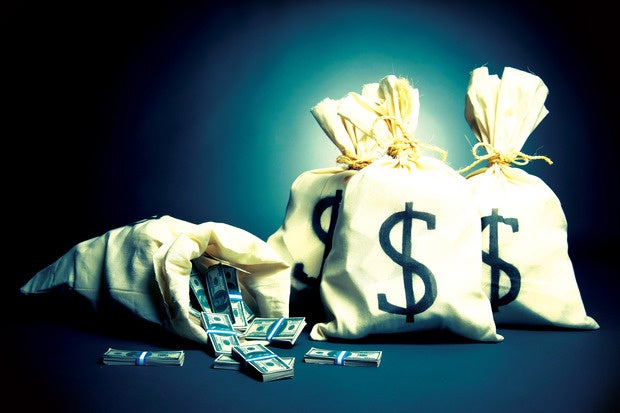 When it comes to getting a raise, some might say Chad Lorenc hit the jackpot. The senior infrastructure security architect scored a 30% pay increase this year, thanks in part to some fortunate events.
"My company went through a split," he explains. "There's such a shortage of top security people, and I was familiar [with the company] and had a good reputation as an architect. It just put me in a really good position at the right time. The two companies got into a kind of tug-of-war salary negotiation with me," says Lorenc, 38. "I actually had an incredible amount of leverage, the kind of leverage you usually don't have without switching companies."
His salary may be less impressive than the 30% raise would suggest, he admits. Lorenc came to the original company seven years ago earning somewhat less than the market was paying, but the job is in Montana, where he wanted to live. He believes he could be earning more in other regions of the country. Still, he knows his company values his skills.
"I think in a lot of companies, the few bodies that are left that aren't outsourced or offshored have to carry a lot of knowledge for the company, and they become extremely valuable and hard to lose," he says.
This year, many organizations are willing to pay for those valuable workers. After several years of slow gains, Computerworld's 2015 IT Salary Survey shows notable compensation increases for IT pros in a range of positions. Average total compensation (salary plus bonus) increased 3.6% in 2015, compared to 2.0% in 2014, according to the survey of more than 4,800 IT professionals. Not surprisingly, survey respondents generally feel better about IT as a career and their long-term prospects for advancement than they have in past years.
"Salaries are definitely increasing," agrees John Reed, senior executive director at IT staffing firm Robert Half Technology (RHT). "We're seeing much more movement than we had last year." The firm's own research shows IT salaries growing at just above 4%.
Reed says a Texas company in February offered a 50% increase in base salary to two junior-level application developers to entice them to come on board. The offer propelled their salaries from the $50,000 range to $75,000. "That's a huge jump, and one you don't typically see," he says.
The hottest U.S. areas for IT salaries right now are Silicon Valley, Denver, Dallas, Houston, San Antonio, Austin, New York and Boston, Reed adds. Other markets coming on strong include Southern California, Chicago and Atlanta. "Salary ranges are moving, and it's very fluid," he says. "In San Francisco, my colleagues say even from 30 days ago they've seen a noticeable [salary] increase in what was already a hot market."