IT departments may be losing their bad reputation
The pejorative that IT is the "department of "no" may no longer be true -- if it ever really was.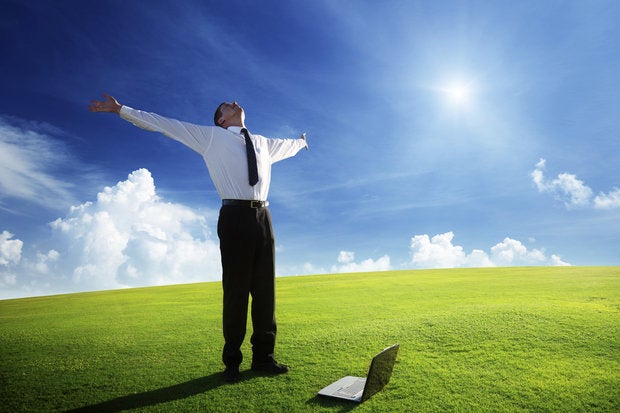 The pejorative that IT is the "department of "no" may no longer be true -- if it ever really was.
A new survey strongly suggests that most business users are generally pleased with their IT departments, with eight out of 10 survey respondents viewing their relationship with IT as either positive or neutral.
"Business units tend to view IT as a valuable partner rather than a hindrance," according to CompTIA, an industry group report. It found that 52 percent of business managers reported having a "good relationship" with IT. The survey gathered data collected online from 275 business professionals and 375 technology professionals, and included some interviews as well.
The survey asked a series of statements to assess the relationship of business managers with IT. A more neutral view included an affirmative response to the statement that IT "plays a critical support role."
While only half of the respondents hold IT in the highest regard, it was, nonetheless, "the top statement that people agreed to," said Seth Robinson, senior director of technology analysis at CompTIA. "There's room for improvement, but it is nice to see that this is the prevailing sentiment," he said.
The reasons for the overall satisfaction with IT can't be easily pinned down. Some see soft skills development, such as empathy and flexibility, as having a role.
Howie Liu, co-founder and CEO of Airtable, a firm that makes what it claims is an easy-to-use database, says he is interested in hiring people with deep technical skills who also show a genuine curiosity to explore new things; he mentioned interests such as deep space and biology. Strong candidates also need an ability to work effectively with others. Soft skills matter because the hard skills are constantly changing, he said.
The CompTIA study suggests rogue IT may actually be playing a role in spurring collaboration with the business, and that working with IT is a way to avoid the security and integration problems associated with going around the corporate group. "Business units show a clear preference for IT taking the lead on security issues," said CompTIA study. In the survey, security was cited by 47 percent as the most needed skill.
After security, the study found that most-needed skills were cloud architecture and virtualization. But business skills and soft skills also ranked strongly, with 39 percent indicating a need for analytical skills, innovation and problem-solving abilities, as well as an attitude of flexibility.
Gene Leganza, an analyst at Forrester, says the survey's finding that security is playing a role in improving the IT relationship with the business rings true. "People recognize that security is important and IT is the place go," he said.