Issa bill would kill a big H-1B loophole
Proposal would raise minimum wage for H-1B-dependent firms from $60K to $100K, but it faces criticism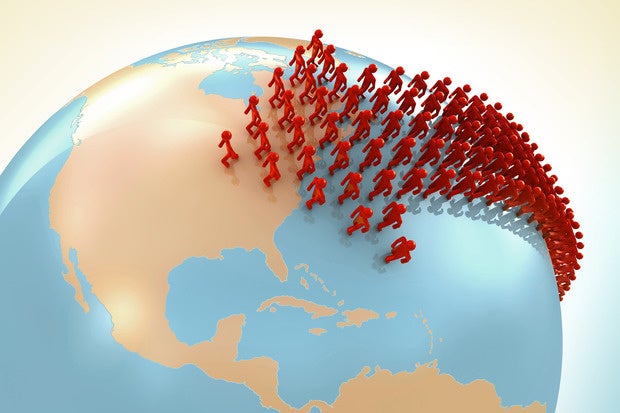 In 1998, Congress raised the H-1B cap and then set some controversial H-1B visa rules. It prohibited the largest users of H-1B visa -- firms employing 15% or more visa workers -- from displacing U.S. workers. They also are required to make a "good faith" effort to recruit a U.S. worker for a position.
Congress then inserted a massive loophole.
U.S. workers can be displaced by H-1B-dependent employers -- such as IT outsourcing firms -- provided the visa holder has a master's degree or the company pays visa workers at least $60,000. This salary level has not changed in 18 years.
Rep. Darrell Issa, (R-Calif.)
On Wednesday, Rep. Darrell Issa (R-Calif.) introduced a bipartisan bill, the "Protect and Grow American Jobs Act," that makes two key changes to the 1998 law.
It raises the $60,000 salary minimum to $100,000 and, unlike the 1998 law, includes an inflation adjustment. It also eliminates the master's degree exemption.
"The high-skilled visa program is critical to ensuring American companies can attract and retain the world's best talent," said Issa in a statement. "Unfortunately, in recent years, this important program has become abused and exploited as a loophole for companies to replace American workers with cheaper labor from overseas."
Issa's bill has seven co-sponsors, including five California Democrats, U.S. Reps. Scott Peters, Jared Polis, Juan Vargas, Duncan Hunter and Susan Davis. Notably absent is Rep. Zoe Lofgren, who represents Silicon Valley and has been working with Issa on a more expansive H-1B reform bill.
Issa's bill will likely face criticism.
A $100,000 minimum salary is still below what the average IT employee at Southern California Edison (SCE) is paid. SCE cut some 500 IT workers, mostly through layoffs, after it hired two H-1B dependent firms, Infosys and Tata Consultancy Services. Some of the utility's IT employees complained of having to train their visa-holding replacements.
SCE's IT layoffs drew the ire last year of Issa. The H-1B program is "not intended" to be "a program to simply replace American workers en masse with cheap labor from overseas," he said after news of SCE's action broke.
But the average salary of SCE IT employees was $110,466 annually, according to Edison's own compensation study. That information was cited by Ron Hira, an associate professor of public policy at Howard University, during Senate testimony last year. Tata and Infosys pay new H-1B workers on average $65,565 and $70,882, said Hira, in his testimony.
Calvin Moore, a spokesman for Issa, said Thursday that requiring the higher salary, to $100,000 would "have likely prevented these jobs being outsourced."