Is your company culture driving away women tech workers?
Women enter the IT workforce at about the same rate as men. But somewhere around the mid-career point, the number of women in IT plummets. Why? It's the culture, stupid.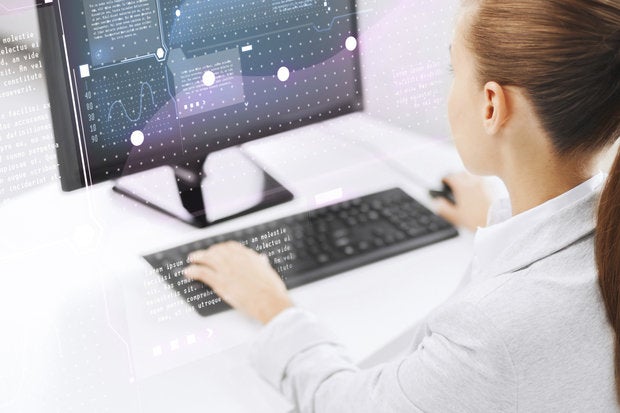 How long would you stay at a job, or in a career field, in which --regardless of your passion for the work and your talent, skills and achievements -- you were consistently bombarded with both overt and subliminal messages that you just did not belong?
That's the harsh reality faced by many women in the IT industry, and it's a problem that's difficult for individual workers and lone businesses to address. While there are numerous efforts underway to increase the pipeline of women in technology careers, to attract women via remote work and flexible work opportunities, to encourage more family-friendly workplaces, to use software-based solutions for diversity recruiting, these initiatives can go only so far.
"It's the culture, stupid," says Phyllis Kolmus, immediate past president of Women in Technology (WIT) and deputy group director, Government Solutions at AT&T. Kolmus saw the effects first-hand when her own daughter matriculated at Carnegie Mellon University to pursue a career in neurobiology after graduating from a well-respected all-girls high school.
"My daughter's all-girls school taught her to be brave, bold, curious and outspoken. But when she got to college, in a co-ed environment, it was a culture shock. When the time came for her class to split up into study groups, all the males grouped together and the females weren't invited. That's just one of a million small ways she was told she didn't belong," Kolmus says.
That culture of exclusion is familiar to many women in STEM fields, whether it's done deliberately or is a result of unconscious bias, and it permeates every aspect of STEM -- from education to sourcing, recruiting, hiring and career advancement.
As Sue Gardner writes in an op-ed for the LA Times, "Why would a woman want to work for Uber, whose chief executive told GQ he calls his company 'Boob-er' because his wealth makes him attractive to women?"
Why would women consider software development, game development and other coding jobs, when well-known female coders like Brianna Wu receive death threats and are forced to flee their home? Why would women want to enter an industry in which even a public-speaking event could put their lives in danger?
And it's not limited just to the professional sphere, as democratic Massachusetts representative Katherine Clark explained in an op-ed for The Hill, "Young women are deciding not to pursue jobs in technology to avoid the crosshairs of men who don't think they belong. Women who are being asked to run for public office are choosing to stay on the sidelines once they see the online abuse suffered by their peers.... online abuse is not only emotionally devastating, but it also curtails their professional choices and their full participation in the economy."