Is your careers site driving away candidates?
A pleasant job applicant experience is your best chance of making a great first impression on candidates. Is yours up to par?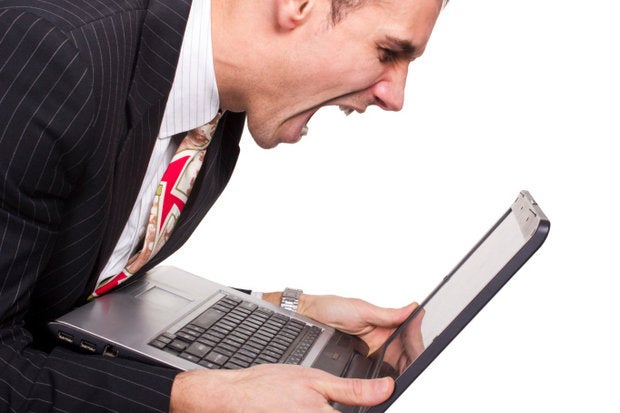 You never get a second chance to make a first impression, as the cliche goes. If your careers site is outdated, difficult to navigate or otherwise unappealing, you could be driving away top talent.
"A high-quality career site is a competitive advantage in seeking talent. Our research shows that the average candidate will spend less than 60 seconds on a career site before deciding if they want to pursue a job with that company, so it's important that a career site be strategic and impactful," says Jason Berkowitz, vice president of client services, Seven Step RPO.
It's helpful to think of a career site in the same way you'd think of an online dating site, according to Berkowitz. Recruitment, like dating, has three stages: first, you are wooing candidates; then screening them for a fit; and if you decide they are "the one," you are offering a chance to engage in a long-term relationship.
"First, you get the date, then you scope them out to see if a relationship is a possibility, then you move on to a more serious relationship -- maybe you'll end up married to each other. It's important that your career site address each of these three stages of the recruitment process. You have to remember the initial 'wooing,' or 'selling' component, and not focus simply on the screening part of the application process," Berkowitz says.
Make it fast, simple and easy to use
One of the fastest ways to scare away great talent is by having an outdated, clunky and boring career site. Since this is often the first time candidates are interacting with your company, you need to make every aspect count.
"I know that most people think of financial technology companies as being bland and boring thanks to the corporate atmosphere. But nobody wants to attract bland and boring candidates. A good career site can help overcome that perception, thus attracting the right candidates -- if it's done right. One of the main things to consider is that almost everyone has a smartphone nowadays. Is your site mobile-friendly? If not, you've already lost a lot of candidates," says David Goldin, CEO of Capify, a company that provides working capital credit to businesses.
"The best career sites are built with responsive design, so they look good and are fully functional on any type of device -- desktop, mobile phone, tablet etc. A career site that only works on a desktop, in a certain browser or with a certain plug-in like Flash or Silverlight is a huge no-no. If a candidate sees a message that their browser isn't compatible or they have to download a plugin, you are going to lose a lot of people," adds Berkowitz.