In setback for Uber, judge says drivers can pursue lawsuit as a group
A judge has granted "class action" status to drivers in a lawsuit against Uber in California.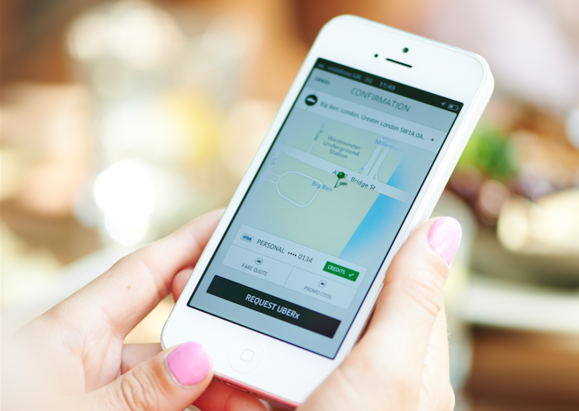 In a setback for Uber, a federal judge has ruled that drivers in California can sue the company as a group over the question of whether they're merely contractors or are employees entitled to additional benefits.
The judge had to decide whether the case would focus on just the handful of drivers named in the litigation or whether it could be a "class action" lawsuit whose outcome will apply to up to 160,000 current and former Uber drivers in the state.
On Tuesday, District Court Judge Edward Chen granted class-action status for the issue of whether the drivers are employees or contractors and whether they should have received tips that Uber allegedly withheld.
Chen decided not to grant class status on the question of whether drivers are entitled to work-related expenses, though he left the door open to adding that issue down the road.
A key question in making his decision, the judge wrote, was whether the drivers' relationships with Uber are sufficiently similar that they can be litigated as a group.
Uber has argued that its "right of control" over drivers and its day-to-day relationships with them are not uniform enough for the claims to be tried en masse.
However, the judge noted, there's "inherent tension" between that argument and Uber's central position that all of its drivers are independent contractors rather than employees.
"On one hand, Uber argues that it has properly classified every single driver as an independent contractor; on the other, Uber argues that individual issues with respect to each driver's 'unique' relationship with Uber so predominate that this Court (unlike, apparently, Uber itself) cannot make a classwide determination of its drivers' proper job classification," the judge wrote.
"It appears that at least one of these arguments cannot be entirely accurate, and for the purposes of resolving this motion the Court concludes that a number of Uber's class certification arguments are problematic."
Uber said it was likely to appeal the decision, which it said was based on "several key legal errors."
"While we are not surprised by this Court's ruling, we are pleased that it has decided to certify only a tiny fraction of the class that the plaintiffs were seeking. Indeed one of the three named plaintiffs will not qualify," the company said. "That said, we'll most likely appeal the decision as partners use Uber on their own terms, and there really is no typical driver -- the key question at issue."
At this stage, the judge had to decide only whether to grant the drivers class-action status. He didn't make any ruling on the central question of whether they are contractors or employees. That's something it's likely a jury will have to figure out.