HP's divide, layoff and conquer strategy a challenge for managers
HP CEO Meg Whitman announced layoffs of 30,000 workers in an attempt to refocus and restructure the company. But is it already too late? And how will front-line managers handle retaining and motivating workers?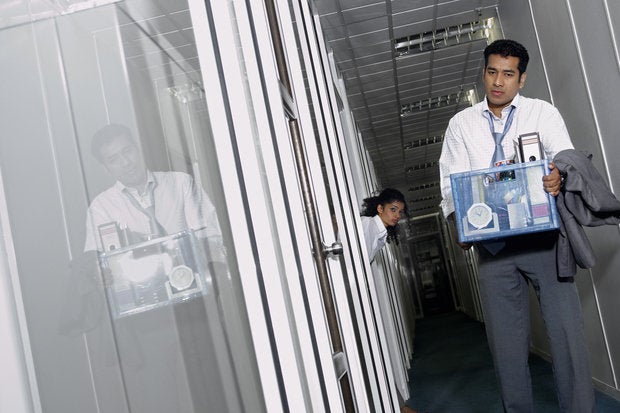 On Tuesday, Hewlett-Packard CEO Meg Whitman announced the company plans to lay off go an additional 25,000 to 30,000 workers in an attempt to "enable a more competitive, sustainable cost structure" for the new company -- or, companies.
Whitman says the job cuts are part of a larger restructuring of HP into two separate companies: HP Enterprise, which will focus on cutting-edge, high-growth technologies like cloud and cybersecurity while HP Inc. will stick with slower-growth commodity solutions like printers and PCs.
During Whitman's tenure, HP has let go 55,000 workers prior to this latest round of layoffs. And they aren't over yet.
HP Enterprise still has more restructuring on the horizon, in part because the technology landscape changes so fast. "It's remarkable, what's happening in the services business, as new tech comes in we have to restructure that labor force to low-cost locations; to much more automation than we have today," Whitman told CNBC. "These cuts are never easy, but it's the right thing to do because we have to be able to get into the next phase of the HP journey," she says.
According to Jason Berkowitz, vice president of client services for recruiting and staffing firm Seven Step RPO, it's clear much of the workload carried by those 25,000 to 30,000 workers will be delegated to lower-cost, less-skilled workers in offshore locations, though she doesn't come right out and say so. But it's her comments about the reality of the IT market that are most disturbing to some industry experts.
Falling behind?
"It's not unusual for companies to move some operations to lower-cost locations. However her comments about how she has to do these layoffs because of the 'remarkable' speed of change is worrisome to some. This has been the norm in IT for the last 10 years. The market's always changing -- moving lighting-fast, and if they're making these changes as a reaction to the market, they've already fallen behind," says Berkowitz.
Companies that can't keep up with the breakneck pace of IT become reactive instead of proactive -- a dangerous position in an increasingly competitive and cutthroat technology market. The ability to be nimble and proactively address changing market conditions, customer needs and demands is critical to success.
HP Enterprise and HP Inc. also face some talent management and recruiting challenges: How to retain those not affected by the layoffs and how to recruit new talent for the areas they've earmarked for growth.