How to win the hiring war for graduating millennials
The class of 2015 is more than prepared for their new roles as STEM employees. The question is, are you ready to attract and retain them?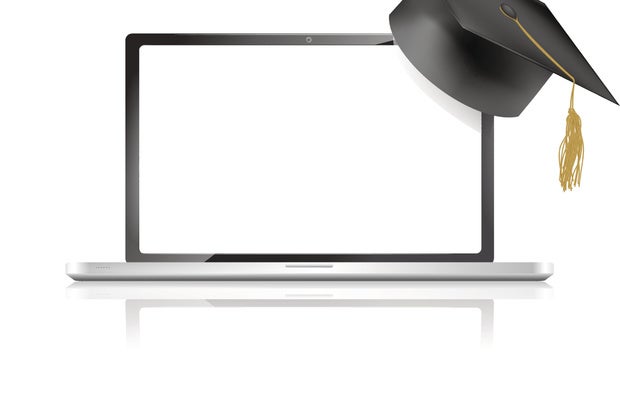 The class of 2015 has done its homework. According to research from the Accenture Strategy 2015 U.S. College Graduate Employment Study, new grads have responded to the growing need for STEM degrees. They're thinking about the potential for a long-term career before choosing their major. They're pursuing internships and ongoing training opportunities. And, for the most part, colleges are successfully preparing them for jobs and careers and are helping them look for work.
Hiring companies, though, need to step up their game if they want to attract and retain these workers, according to the Accenture study. The study revealed that many recent grads are underemployed; their salaries are low and they're not being offered learning, education and growth opportunities that advance their careers. In addition, the survey found that entry-level workers are turning away from traditional sectors like energy, insurance, banking and communications in favor of flashier startups, which could spell disaster for larger, more established companies that still need talented, highly educated and motivated workers.
In other words, according to the Accenture study, "... new college graduates have been doing everything they can to strengthen their link in the overall talent supply chain. Colleges are showing improvements as well. But employers' lack of commitment and investment in entry-level jobs makes them the weakest link in the chain."
So what can businesses do to improve their odds of landing class of 2015 grads? They can make a concerted effort to address the needs of this demographic and differentiate themselves based on how they attract, retain and develop their entry-level talent, says Alys Scott, CMOat human capital management technology firm PeopleFluent.
Look beyond the biases
There are definite biases against entry-level talent in the workforce millennials, says Scott. But if those biases are stripped away, organizations will find that this next generation is a major boon to their ability to grow and thrive, she says, because of their ambition, their engagement and their willingness to take risks.
"Especially in more traditional, larger firms, the biases against millennials are really pervasive. They're supposedly entitled, self-absorbed, hard to manage and demanding. But for me, a lot of my workforce is made up of millennials, and I see them as flexible, outspoken, motivated and extremely engaged. So, it comes down to a discomfort with change and companies need to understand how to best manage these ambitious, bright, entrepreneurial folks," Scott says.
Millennials aren't as willing as previous generations to simply accept the status quo, according to Scott. Millennials tend to show a higher turnover rate than older generations because they not only want to make a difference at work, they will leave for greener pastures if they feel they're not being afforded the flexibility, time and support to do so.