How to thrive in the coming tech gig economy
The rise of contract and contingent work is shaking up the traditional IT career path. Here's how to navigate for success.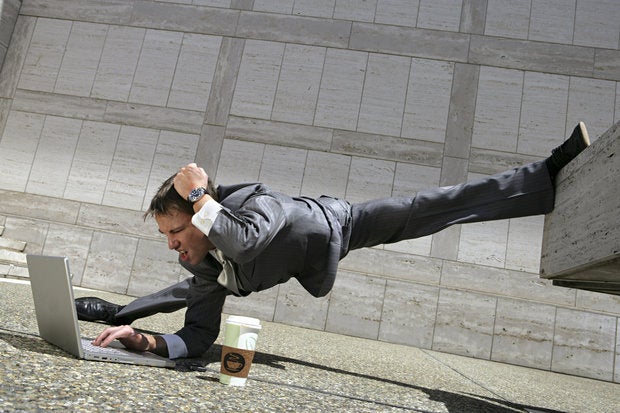 Disruptive technologies do more than shake up markets -- they drastically alter the way we work. And it's not only nonstop cost cutting that has businesses favoring IT contractors they can bring on -- or scale back -- as necessary without paying benefits. Emerging platforms, in particular around the cloud, have many organizations shifting their staffing models toward project-based, contingent work in hopes of landing the key skills necessary for their businesses to stay competitive in a constantly evolving technical landscape.
In short, the days of decades-long careers in corporate environments may be dwindling for many IT pros, and while millennials coming of age in tomorrow's gig-based tech employment market may be attracted to the idea of remote work for multiple clients -- as can be seen by the growth of co-working environments -- not everyone is prepared to embrace a nomadic future of career contingency.
How should you adjust to this shifting employment landscape? Should you broaden your skills or specialize? Should you develop a plan to strike out on your own or double-down on the skills that will remain invaluable for retaining long-term, full-time employment? Here we take a look at how tech staffing will evolve in the years ahead -- and how you can make the best of the shift.
The rise of contract work in IT
The pace of technical advancement in recent years is no doubt shaking up employment models for organizations large and small alike. Recruiting for skills that didn't exist a few years ago has pushed companies toward hiring more contractors on a project basis. And the need to adopt new and emerging platforms quickly is affecting plucky startups and long-established tech firms to the extent that this rising dependence on contract work could become a near industry-wide norm in the not-too-distant future.

"It's important for companies to find the right talent, and today it's certainly the norm to look to flexible workers." — Rob Brimm, CEO, Fieldglass
"Experienced workers, who are able to jump into a project quickly, save a company valuable time and resources," says Rob Brimm, the CEO of Fieldglass, a cloud-based vendor management system. "It's important for companies to find the right talent, and today it's certainly the norm to look to flexible workers."
As evidence of this trend, Brimm notes a PricewaterhouseCoopers survey that found 70 percent of financial services CEOs citing the availability of key skills as a top threat to their organizations. And most recruiters will tell you they see more demand for contract work among the employers they represent. But it's not only the firms doing the hiring that are fueling the trend toward flexible employment relationships. To some degree the demand is coming from those seeking IT work as well.