How to overcome 5 common resume mistakes
Avoid the five resume writing mistakes most commonly seen in the IT Resume Makeover series.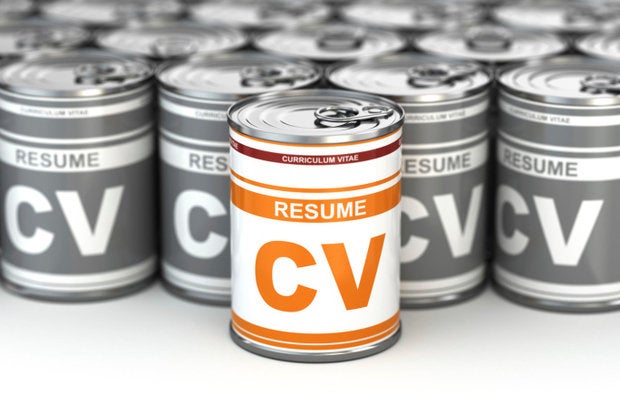 Our resume writers have seen it all. IT resumes come in all shapes and sizes - they can be as long as novels, as hard to decode as a Shakespeare play or boring enough to put even the biggest tech-junkie to sleep. And that's because writing a resume is not an easy task, no matter how long you've been in the game or how confident you are in your skills and experience.
The CIO IT Resume Makeover series offers great examples of how difficult it can be for anyone to objectively convey their skills, experience and expertise on one document - and how easy it is to fix those mistakes. Whether it's the length of the resume, poor organization or a dry list of job descriptions, our experts always know exactly how to tackle the issue. Here are five of the most common mistakes seen in the IT resume makeover series, and how you can fix them.
Break the two-page rule
While you've probably heard that it's best to keep your resume to just one or two pages, that rule is often challenged in the IT resume makeover series, which shows both sides to this conundrum - resumes that are too long are tidied up into one- or two-page documents, while sometimes shorter resumes are expanded to reach nearly three pages.
The first step in determining whether your resume needs to be longer and shorter is establishing what type of "clutter" you have on your resume. In this resume makeover from 2014, Donald Burns, executive career coach, strategist, publicist and founder of Executive Promotions, helped one candidate simplify her message by eliminating extraneous details and focusing on the key highlights, cutting it down from its original four-page format.
While in that makeover series, the candidate needed to shorten her resume, in another resume makeover from 2015, Burns decided to expand the candidate's resume to three-pages. While most people are trying to find ways to make their resumes shorter, Burns shows that sometimes it's OK to break the rules, as long as you aren't including more information than recruiters or hiring managers need.
Avoid technical jargon
It's easy to forget that the recruiter reading your resume might not be an expert in your industry, which means you'll want to save the tech jargon for the interview, not your resume. For example, in this resume makeover from last May, Burns helped one candidate edit his resume to include less tech-heavy language to make the document more approachable - and less boring - to a recruiter or hiring manager. Burns illustrates how important it is to craft a resume that is not only easy to read, but that will also hold the attention of the person reading it.