How to get the job when you're overqualified
The idea of being ignored for a job because you're overqualified may seem counterintuitive, but there are a number of reasons a company might overlook your resume for that exact reason.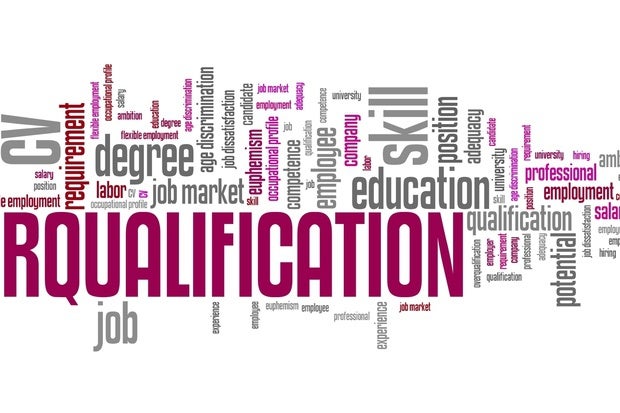 Most job-seekers worry about being under-qualified for a position, but what if you're overqualified? You may decide to apply for jobs for which you are overqualified for a variety of reasons. You might be looking for a change of pace, you might want to get more hands-on experience with new technology, you could be looking to spend more time with family or you may want to pursue a new degree. Oftentimes, it's because people have climbed the corporate ladder and are looking to step out of the corporate rat race, according to Jon Mazzocchi, managing director at WinterWyman.
Whatever the reason, there is always the potential that a hiring manager will overlook your resume after viewing your vast experience. It's not always ageism or discrimination, sometimes it's just a fear that you will get bored if you aren't challenged. And a bored employee might make for a less productive employee, or one who doesn't stick around.
You may also be more qualified than the person doing the hiring, Mazzocchi says. "If they have stronger experience, knowledge or expertise than the hiring manager themselves, then they may be less inclined to look at them."
It isn't impossible, however, to get a job for which you're overqualified. You just have to have the proper strategy. Here are seven tips on how to get a job when you're overqualified.
Scale down your resume
You don't want to lie on your resume, whether you're adding or glossing over information. But there are some elements you can omit if you want to under-play your qualifications.
"There are ways and techniques people employ to take information off their resume," says Mazzocchi. "You can take the first couple jobs off if you want and instead of putting dates of graduation, just put the schools you went to and not the dates."
You should be prepared to answer truthfully about any dates and past employment if a recruiting or hiring manager asks, but it's a technique that might prevent them from overlooking your resume for the position at first glance.
This tactic is especially useful if you want to break into another industry, says Mazzocchi, as opposed to those who want to take a step down in their current industry. If you decide to get into a different industry, it gives you more leeway to play with your resume by positioning your experience for the job you want, rather than the job you have.
Avoid raising the red flag
Before you rush to water down your resume, you want to avoid raising any suspicion for the person reviewing your CV. "There are also potential red flags for recruiters or hiring managers. If you see someone's resume and it started in 2005, and their first position was manager or director, they're going to assume there's more to that," says Mazzocchi.