How to become a trailblazer at your new job
You don't have to keep your head down at your first job. In fact, you should do the opposite. Here's how to become a trailblazer starting on Day 1.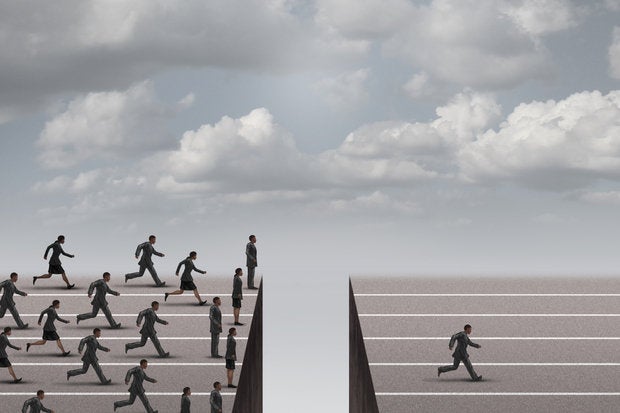 Your first job in tech is the first impression you'll make on your career -- the job that will hopefully define your career trajectory. The connections you make in the industry and the colleagues you work with will all be a major part in your future success -- so it's important to remember that just because you're new on the job scene, it doesn't mean you can't be a trailblazer.
Bill Peppler, managing Partner at Kavaliro, an IT staffing firm, has seen plenty of millennials head into their first jobs, and he's thinks he's figured out what turns some millennials into quick success stories. "A trailblazer in the tech industry is someone who understands the job they are placed with, recognizes the responsibilities they are handed and ultimately exceeds all expectations. A trailblazer dives head first into the tech industry and keep their eyes on success at all times."
It starts in the interview
If you think being a trailblazer can wait until you've landed the job -- you're wrong. According to Peppler, your first impression starts in the interview process. You want to establish yourself as a trailblazer during the job hunt and use the interview process as a way to set the stage for your success.
You may be eager to get your career started, which can make it tempting to apply to any job that fits your background -- but just because it's your first job doesn't mean you should just take whatever you can get. Peppler says that you should apply "for jobs that are the right fit for you and your employer." For example, if you like a livelier environment, and you go in for the interview to find the office has a quieter atmosphere, it most likely won't be the best fit for you or your employer.
He also notes how you should use the interview process not only to make a good first impression but also as a fact-finding mission to learn more about your employer, boss and future colleagues. And it might be tempting in the interview to avoid being authentic to present yourself as professional, but you want to let some of your personality show by being honest about yourself as a person, says Peppler. By remaining transparent, it allows the hiring manager to figure out if you're a right fit for the company as well.
Prepare before your first day
Your first day on the job might seem stressful, but you can ease some of the anxiety by walking through the doors of your new office well-prepared. Peppler suggests doing some research on the company and reevaluating the job description so you have a better idea of what to expect. Think about how you would prepare for an interview by researching the company to better understand their overall mission -- you want to do the same for your first day on the job. "Show up on the first day with the knowledge of what the company is looking for and prepare questions about what you expect from the company as well. It will show that you are looking to go above-and-beyond and the right people will definitely take notice," says Peppler.