How older workers can thrive in IT
Are technology jobs too often wasted on the young? As Silicon Valley strives for diversity, age is becoming a critical focus.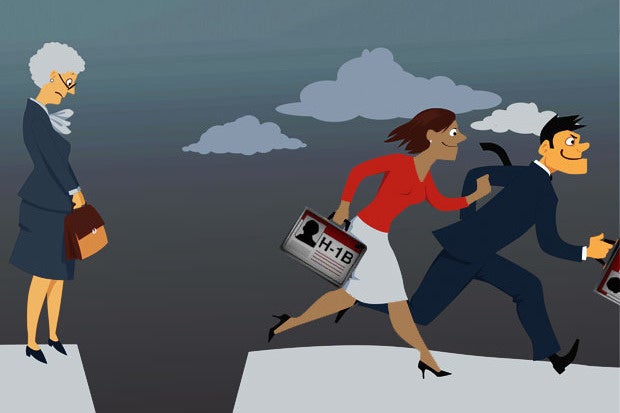 Mark Zuckerberg's infamous foot-in-mouth statement on the importance of being young and technical ("young people are just smarter") landed him in a lot of hot water. But regardless of whether you believe that technology's best left to the young generation or you think that it's wasted on the young, to paraphrase George Bernard Shaw, there's no question that it becomes ever more difficult to find a job in tech the older you get.
But as Silicon Valley struggles with its exclusionary image, recruiters and hiring managers are including age -- in addition to gender, race, ethnicity, education and work history -- as an underrepresented group that deserves consideration.
"There's some well-worn stereotypes about the white, male, under 30 and Stanford-educated brogrammers in the IT industry. But women, underrepresented minorities, anyone at all ages can thrive in the industry. When we hire, we're looking for things like passion, intellectual curiosity, aptitude, attitude and integrity. These are all transferrable skills that can be applied from any background," says Tarsha McCormick, head of diversity and inclusion at global IT consulting firm ThoughtWorks.
Ageism isn't just an issue for older tech workers, either, McCormick adds. It can apply to young and entry-level workers who aren't seen as seasoned or experienced enough, and therefore aren't capable of doing the same work as their colleagues.
"We see this when women are tasked with getting coffee or doing administrative tasks, for example -- age isn't just a factor when you're over 50, it happens at both ends of a career," she says.
So, how can you survive and even thrive in IT if you're faced with disbelief or discrimination because of your age? Aside from a lawsuit or plastic surgery, there are some basics all IT workers should be doing throughout their career that can help, including education and continuous learning, finding ways to prove your skills and mentoring and coaching.
Continuing education
"You should never stop learning. And there are so many ways to do that now, that it's almost impossible not to find opportunities: coding bootcamps, community colleges, internships; many companies are offering sabbaticals, work-sharing and job sharing programs to allow their workforce to gain critical skills -- take advantage of these programs," says James Stanger, senior director of product development at CompTIA.
Certifications are another way to show potential employers that, regardless of your age, you have the chops to perform in their organization, he says. Credentials like certifications, as well as blind coding challenges, offered through platforms like HackerRank and CodeFights, are another way to bypass the unconscious biases many IT workers who aren't white, male and young encounter in the hiring process, Stanger says.