How great CIOs push their careers to new heights
CIOs looking to progress beyond IT leadership need to buddy up with the business, be operationally savvy and get in tune with customers, say former CIOs who moved on to COO, CEO and other roles.
CIOs who want to level up cultivate strong business relationships and are skilled at cross-functional execution and collaboration, she says. For example, whereas CIOs might have conducted ERP implementations in a silo, now they're partnering with sales leaders to implement Salesforce.com.
Wassenaar advises CIOs looking to level up to grab a seat at the executive table, which she benefitted from at New Relic. She says this experience was instrumental in her ability to move up the ladder.
"I had exposure to and participation in how we were guiding the company strategy and how we worked through the different challenges and pivot points at New Relic," Wassenaar says, adding that she worked closely with the chief product officer, chief marketing officer and the CFO.
Abhi Dhar, CEO of Packyge
Bitten by the entrepreneurial bug, Dhar ceded his dual role as Walgreens CIO and CDO to launch Packyge, a startup building a mobile marketing platform to help retailers lure in local shoppers with targeted offers. Dhar's resume sheds light on his interest in running a digital business predicated on leveraging smartphones.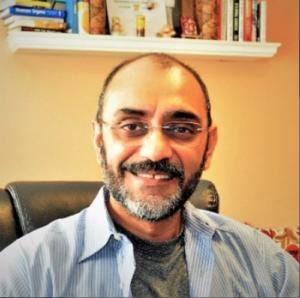 LinkedIn.Abhi Dhar, CEO of Packyge
In 2009, Dhar joined Walgreens as CTO of the drugstore retailer's digital and consumer mobile platform's business, which went on to build one of the first mobile applications that enabled prescription refills and other activities from a smartphone. The app is now used by more than 1 million consumers daily.
"That gave me the taste for building a team, thinking about product, consumers, and managing a P&L statement," Dhar says of the experience.
When Dhar was promoted to CIO in 2014 he did something novel: He ran IT as a commercial business rather than as a cost center. Conversations with business peers centered on driving sales using technology. Even so, he reduced the IT costs by 25 percent within one fiscal year without impacting top-line growth. He later added digital product management and CDO responsibilities.
For Dhar, expanding beyond a CIO role means running IT with a strong focus on customer empathy, essentially starting with the consumer and working backward. "When you start operating that way, it doesn't matter whether you're doing an IT job, or a digital job or a division head job, you're essentially a business owner and you're thinking about how best to deliver customer innovation," Dhar says.
Previous Page 1 2 3