How automation could take your skills -- and your job
A new book by Nicholas Carr should give IT managers pause about the rush to automation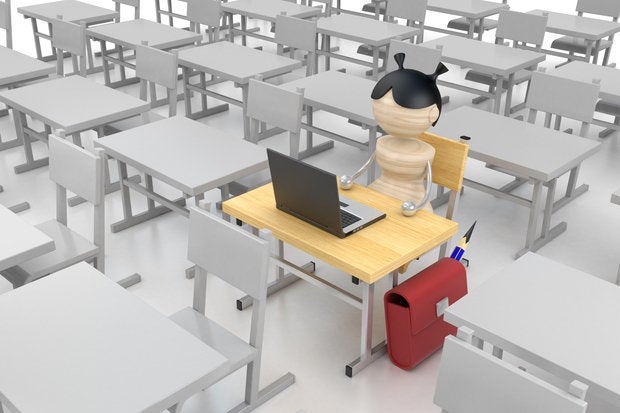 Credit: ThinkStock
Nicholas Carr's essay IT Doesn't Matter in the Harvard Business Review in 2003, and the later book, argued that IT is shifting to a service delivery model comparable to electric utilities. It produced debate and defensiveness among IT managers over the possibility that they were sliding to irrelevancy. It's a debate that has yet to be settled. But what is clear is that Carr has a talent for raising timely questions, and he has done so again in his latest work The Glass Cage, Automation and Us (W.W. Norton & Co.)
This new book may make IT managers, once again, uncomfortable.
The Glass Cage examines the possibility that businesses are moving too quickly to automate white collar jobs, sophisticated tasks and mental work, and are increasingly reliant on automated decision-making and predictive analytics. It warns of the potential de-skilling of the workforce, including software developers, as larger shares of work processes are turned over to machines.
This book is not a defense of Luddites. It's a well-anchored examination of the consequences and impact about deploying systems designed to replace us. Carr's concerns are illustrated and found in, for instance, the Federal Aviation Administration's warning to airlines about automation, and how electronic medical records may actually be raising costs and hurting healthcare.
In an interview, Carr talked about some of the major themes in his book. What follows are edited excerpts:
The book discusses how automation is leading to a decay of skills and new kinds of risks. It cites an erosion of skills among aircraft pilots, financial professionals and health professionals who, for instance, examine images with automation. But automation has long replaced certain skills. What is different today about the automation of knowledge or mental work that makes you concerned?
I think it comes to the scope of what can be automated today. There has always been, from the first time human beings developed tools, and certainly through the industrial revolution, trade-offs between skill loss and skill gain through tools. But until the development of software that can do analysis, make judgments, sense the environment, we've never had tools, machines that can take over professional work in the way that we're seeing today. That doesn't mean take it over necessarily entirely, but become the means through which professionals do their jobs, do analytical work, make decisions, and so forth. It's a matter of the scope of automation being so much broader today and growing ever more broad with each kind of passing year.
Where do you think we stand right now in terms of developing this capability?
There are some recent breakthroughs in computer technology that have greatly expanded the reach of automation. We see it on the one hand with the automation of complex psychomotor skills. A good example is the self-driving car that Google, and now other car makers, are manufacturing. We're certainly not to the point where you can send a fully autonomous vehicle out into real-world traffic without a backup driver. But it's clear that we're now at the point where we can begin sending robots out into the world to act autonomously in a way that was just impossible even 10 years ago. We're also seeing, with new machine-learning algorithms and predictive algorithms, the ability to analyze, assess information, collect that, interpret it automatically and pump out predictions, decisions and judgments. Really, in the last five years or so we, have opened up a new era in automation, and you have to assume the capabilities in those areas are going to continue to grow, and grow pretty rapidly.