Full-time health IT workers aren't as happy as consultants
Despite the benefits and job security, full-time healthcare IT employees are less likely than short-term consultants to say they are 'very satisfied' with their jobs and their pay. This means organisations must toe the line between keeping current employees happy and plucking talent from elsewhere.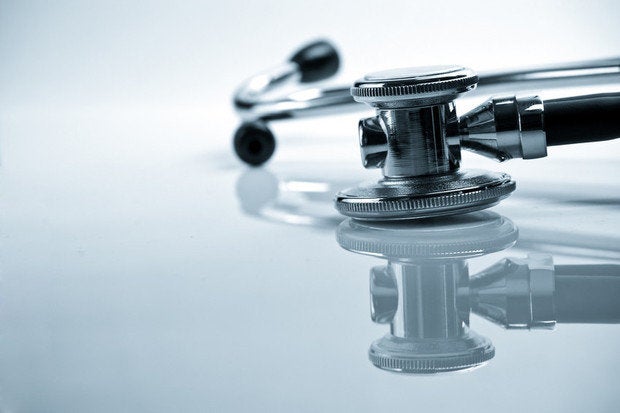 Credit: Alina Goncharova
It's a busy time in healthcare IT, and full-time employees seem to be feeling the ill effects of all this work more than consultants.
A recent survey of nearly 450 health IT workers by the consultancy and recruiting firm Healthcare IT Leaders reveals that consultants are more than twice as likely as full-time employees to be "very satisfied" with their jobs (43 percent vs. 19 percent) and their pay (40 percent vs. 18 percent). This is true even though full-time healthcare IT workers receive better benefits and don't sign three- to six-month contracts as most consultants do.
In addition, healthcare IT consultants are more likely than full-time employees to say that they find their work "very meaningful" (40 percent vs. 29 percent), though nearly 90 percent of workers in both groups who found their work meaningful say they are satisfied with their job. An equal percentage of consultants and employees find their work "extremely" or "very" challenging (54 percent), but Healthcare IT Leaders says this tends to lead to job satisfaction in consultants but dissatisfaction in full-timers.
Health IT Focused on 'Transforming the Way That Providers Do Business'
Healthcare has undergone a shift in the last three to five years, says Healthcare IT Leaders President Brad Elster, and "transforming the way that providers do business" has greatly impacted IT departments.
As a result, Elster says, consultants have been in high demand, in charge of complex electronic health record (EHR) projects with large CapEx budgets and steering committee drive. EHR adoption has affected healthcare in the same way that enterprise resource planning systems affected the Fortune 1000, Elster says.
Full-time health IT employees haven't necessarily been unhappy in the last few years, Elster adds, but it's been hard for them to see consultants fly in, train everyone, earn respect and get paid well and not wonder if the grass is greener on the other side of the fence.
That said, today's consultants will have to pivot if they wish to remain relevant tomorrow, as the emphasis on EHR implementation has shifted to system optimization, Elster says. This places high demand on a variety of skills, from reporting (for both meaningful use and population health management) to maintenance to integration (namely with ERP, HR and financial systems) to security. Oh, and don't forget the Oct. 1, 2015 ICD-10 deadline and its testing and remediation needs.
Try to Accommodate Health IT Workers Looking for Greener Pastures
In such a volatile market more than 80 percent of survey respondents reported receiving a message from a recruiter within the last month it shouldn't be surprising that only one in 10 members of the healthcare IT workforce is "completely satisfied" in his or her new position and therefore not open to looking for a new job.