Culture key to attracting and retaining tech talent
Finding and hiring top tech talent is management's greatest concern for the fifth year running. To stay competitive, IT leaders are emphasizing culture and exciting work.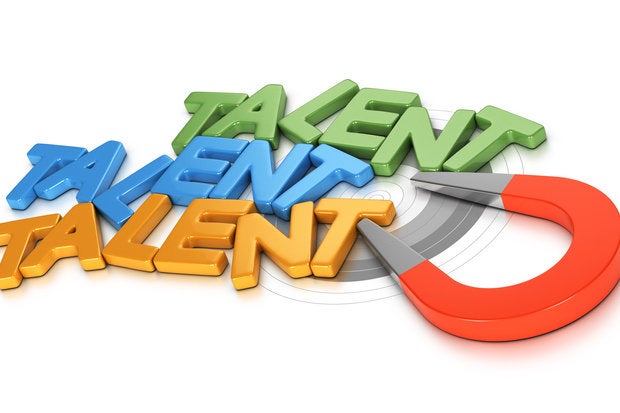 For IT leaders, it's a bit of déja vú: for the fifth straight year, the Tech Hiring and Retention Survey from executive search and technology firm Harris Allied shows that management's top concern is finding and hiring elite tech talent.
That concern edged out other pressing concerns, including "keeping the teams they have in place" and "staying competitive with regard to salary and bonuses," according to the survey, which polled 120 IT executives in November and December of 2016.
Fifty percent of the executives surveyed say finding and hiring top tech talent was their biggest concern, followed by 20 percent who say their biggest concern is retention. Only 14 percent of respondents say remaining competitive with salary and bonuses was a major concern; 10 percent say they are concerned about having more work to do with fewer people, while 3 percent say managing their current team was their most pressing issue.
Hiring still on top
Finding and hiring top tech talent has topped the Harris Allied survey list for the past five years, and has increased in importance by 11 percent over the last three years, according to Kathy Harris, managing director of Harris Allied.
"The 2017 survey results confirm what our clients have been saying: the demand for top talent is at an all-time high, and companies are stepping up to attract and retain the best and brightest stars. With 65 percent of respondents predicting moderate-to-aggressive tech hiring in 2017, we anticipate a very competitive marketplace," Harris says.
Lead with compensation
Executives are employing a number of strategies to find and hire that top talent, according to the survey results. Organizations are consistently leading with compensation and benefits packages, but the survey showed that strategies focusing on corporate culture and unique and exciting work have grown in importance.
In order of importance, executives say that compensation and benefits are their most crucial recruiting strategy, followed by "an amazing corporate culture" and "unique in our industry/people have incredible projects."
What makes a corporate culture incredible? Respondents say the most important aspect is an environment that is creative, inspiring and fun (63.4 percent); 54.8 percent say "being industry-leading and innovative and 51.6 percent say "having the chance to work on interesting projects were the most important elements of a great culture.
"Candidates often cite better compensation or benefits being offered elsewhere when they give notice to their employers. We know from experience that many factors contribute to an individual's desire to change jobs. It's very important for technology professionals to have opportunities for professional growth, as well as to work on exciting projects and contribute to the success of an organization," says Harris.