Crowdsource your way to a better IT team
A new report from Wakefield Research and IT consulting firm Appirio reveals that the surging gig economy could help companies close the IT skills gap while empowering IT workers with more control over their career path. The trouble is many CIOs aren't willing to take advantage of the opportunity.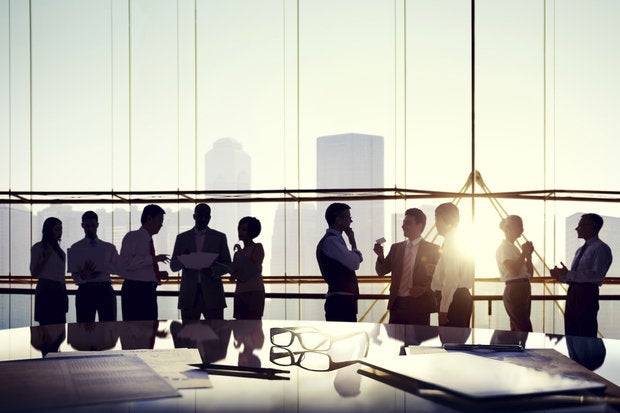 It's a familiar story: The IT industry's in the midst of a brutal war for talent, and the IT skills gap is hampering organizations' capability to adapt to the digital transformation taking place and deliver on IT projects.
Recruiting, hiring and retaining skilled IT talent is a major business concern, with more than 33 percent of HR spending allocated toward hiring and retaining IT talent, according to the IT Talent Wars and the Gig Economy Report, just released by Wakefield Research and IT consulting firm Appirio.
The research study was conducted last month and surveyed 400 respondents in the U.S. and U.K., including 200 IT executives and 200 IT staff members at companies with more than 500 employees. Of those surveyed, 90 percent of the C-suite respondents and 82 percent of IT staff say recruiting IT talent is a major business concern. But turnover's also a problem, as organizations look to source talent through lucrative compensation packages and poaching talent from their competition. Respondents estimated that 25 percent of their IT staff turns over each year, and IT staff reported that recruiters approached them with potential job opportunities on average six times a month.
Crowdsourcing talent
It's not all gloom-and-doom, though. Many savvy organizations are looking toward the growing pool of "gig" and freelance workers to try and close the gap. It's what Appirio calls a "crowdsourced" model. It's a solution that benefits companies and empowers workers.
Traditionally, HR and recruiting have been pressured to solve the problem of the talent war and the skills gap through ever-increasing compensation packages, poaching talent, offshoring and outsourcing, but clearly that hasn't worked to solve the whole problem. This "crowdsourcing" approach gives CIOs a new way to address these talent issues, says Harry West, vice president of services product management for Appirio.
"The gig economy doesn't have to be threatening at all. There's a huge opportunity for businesses here, and a large pool of flexible, highly skilled workers almost on-demand. CIOs have the opportunity to tap into a scalable workforce that can help them meet IT needs and reduce costs," says West.
The gig economy's already here
Many CIOs aren't aware of just how prevalent the gig economy is, even within their own workforce, though they agree the future of work is shifting toward this model. The survey revealed that 83 percent of C-suite respondents believe that by 2050, the economy will shift toward more gig workers than full-time employees. That future is already here, even if CIOs don't want to admit it; according to the survey, more than half (51 percent) of IT workers have taken on side gigs in addition to their full-time work.