Comics-app developer Comixology hires HBO Go architect
Comics-app developer Comixology has hired one of the driving forces behind the HBO Go app as its new CTO.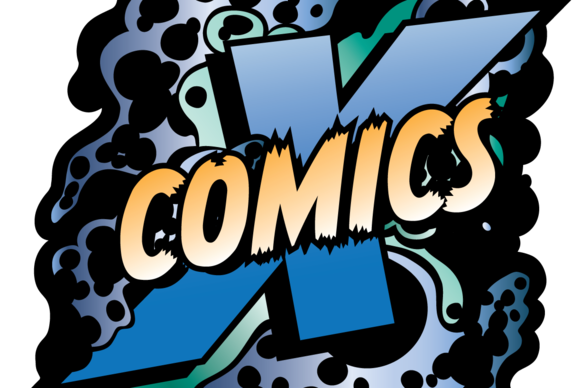 HBO Go-ing, going, gone! Comixology, the publisher of the leading digital-comics app, announced Monday that it has hired Jeff DiBartolomeo as its new Chief Technical Officer (CTO). DiBartolomeo is making the move from HBO, where he was one of the three founders of that network's lauded HBO Go app, to a company with a digital focus but a much different medium. DiBartolomeo's been on the job for the last month, and he'll lead a tech team of around 40 people, including iOS and Android developers, Web developers, and server and database managers.
I talked to DiBartolomeo last week about his history at HBO and the reason he came to Comixology. DiBartolomeo, along with HBO CIO Michael Gabriel and HBO director of applications Bruce Probst, came up with the original concept for HBO Go and DiBartolomeo ran the application-development team that built out the app, which arrived in 2011.
"What's exciting about comics is, it's very much the same thing," DiBartolomeo told me. "Taking an exciting medium and adding all the flexibility and modernization of it, so someone who's a comic-book aficionado doesn't have to carry 250 comics in their briefcase."
Of course, while HBO and Comixology both are app developers delivering content to users streamed from a large database of material, HBO trades in moving pictures while Comixology trades in pages and pages of still images.
"Video translates pretty well to an iPad and iPhone without having to do much to it," DiBartolomeo said. "If you took the same approach to a comic book, it's just a PDF or JPEG on screen. What's exciting about Comixology is the Guided View notion." Guided View is a Comixology feature that allows readers to jump out of the traditional single-page view of comics and advance, panel by panel, through an entire story. "There's an art to creating the Guided View. What's different and exciting is the way that this content is processed and the way that it has to flow—material is delivered by publishers and must be delivered to our service by launch day." Comixology's own staff mark up the Guided View behaviors of each issue—those don't come from the comic-book publishers themselves.
What attracted DiBartolomeo to Comixology, he said, was his sense that it's a company that's transforming a new medium.
"I knew my next move needed to be to a company that was leading and innovating in their space. If other companies in HBO's space came to me, why would I want to go there? [Comixology] in some respects created [the digital-comics market]. They're focused on the fans and the consumer in a way that a lot of companies aren't. They have this global market opportunity that's exciting."