CMOs should lead disruptive growth agenda
First in the firing line if business growth targets not met, says Accenture study.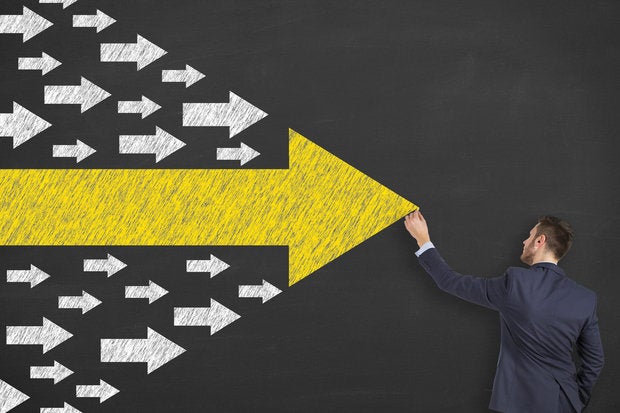 Chief Marketing Officers (CMOs) should take control of their destiny by leading the disruptive growth agenda, according to a newly released report by Accenture.
Although about five C-level executives are responsible for driving disruptive business growth, 37 percent of CEOs hold CMOs first in the firing line if growth targets are not met.
Half of the CEOs see CMOs as the primary driver of disruptive growth closely. These CMOs are closely followed by Chief Strategy Officers (49 percent), and Chief Sales Officers (38 percent).
Almost all (96 percent) CMOs recognise the importance of disruptive growth to revenue potential, and 75 percent believe they have a great deal of control over the disruptive growth levers in their company.
"CMOs can take a greater role by actively driving the disruptive growth agenda and generating new value for the business," said Robert Wollan, Senior Managing Director leading Advanced Customer Strategy, Accenture Strategy. "Such initiatives include developing ecosystems with non-traditional players, launching platforms that elevate current products into expanded service models for customers, and increasing revenue through next generation connected data monetisation - all of which CMOs are well positioned to do."
Barriers to adoption
Many CMOs are not currently in a position to drive disruptive growth due to mindset and time.
Of those surveyed, only 30 percent of CMOs said they are cutting-edge marketing innovators, with 37 percent of their time being currently spent on innovation.
Sixty percent spend the majority of their time on traditional marketing initiatives, such as maintaining brand image, improving customer experience and loyalty.
The report advises CMOs to step forward to create the platforms that will catapult their company forward into new business opportunities.
CMOs should prioritise initiatives such as launching new business models, developing new partnerships, and increasing revenues from data monetisation.
Finally, they should also accept clear responsibility for disruptive growth and pay attention to the evolving competitor landscape.