CIOs discuss how they nurture IT talent
In the latest installment of CIO Quick Takes, three IT leaders discuss how they nurture tech talent.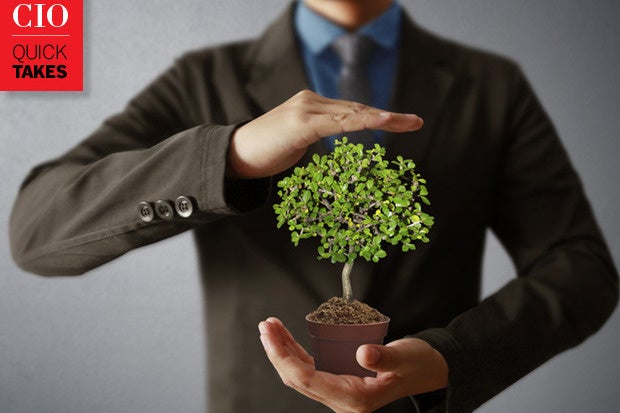 It's no epiphany to point out that the CIO's world is changing. Technology budgets are moving to other departments, apps and infrastructure are moving to the cloud, CDOs are moving in, the bad guys are moving to steal your data ... so what's the CIO's best move?
Having the right people on his or her team is a good place to start. Of course, that's no easy task.
Recruiting and hiring IT staff remain top challenges for CIOs. In our 2015 State of the CIO report, IT leaders listed big data and analytics, security and risk management, application development, mobile technologies, and enterprise architecture as the IT skills in greatest demand. However, we know that finding technology professionals in any discipline is a challenge.
Finding those talented workers is also only half the battle (actually, probably less than half). Once those IT pros are on board, you need to develop and challenge them if you hope to retain them. Recruits don't just become productive and motivated employees on their own. You need to nurture talent for the benefit of both your company and your workers.
To gather insight from your peers on how they nurture their IT workforces, we again teamed with our colleagues at the CIO Executive Council and posed the question to three technology executives. Their answers, listed below, include hosting your own technology conferences; outsourcing commodity tasks to let staffers focus on the cool stuff; letting them try different roles; and encouraging them to d0 more outside of their comfort zones.
How do you nurture IT talent?
Jo Abernathy, CIO, Blue Cross Blue Shield of North Carolina:
"Our IT organization is undergoing tremendous change and our roles are changing dramatically, from technology builders to technology brokers. To foster high levels of engagement, we:
Hold an annual "IT Summit" where the entire IT staff goes to the local convention center for a day focused on their personal development. Much like an external conference, we feature guest speakers to discuss relevant topics, along with many breakout sessions focused on specific technologies or competencies.
Leverage our "CIO Culture Club," a volunteer group of staff members that helps create and foster an environment of engagement and inclusiveness through various activities and feedback mechanisms.
Outsource commodity IT and leverage our resources to do more complex, relevant and exciting work."
Guillermo Ortiz de Zárate, director of information systems, NCARB:
"I hire intrinsically motivated people that love technology and make a commitment to help them grow towards their goals. I sincerely care for their professional development so I work closely with them to coach them where I can, in the direction they want.