CareerLabs offers deeper dives on potential employers
A new job search site claims to offer information on a company's work-life balance, financial health, political affiliations and culture -- everything you really need to know about a potential employer but didn't know where to look.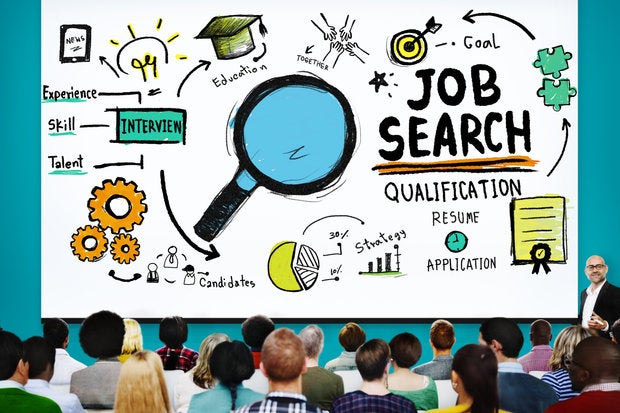 The most important factors to consider when searching for a job -- work-life balance, culture, a company's financial health -- are also the hardest to gauge from a candidate's perspective. Or at least they used to be.
CareerLabs, a new job search site that launched last week, uses machine learning and big data analytics to give job seekers an insider's view of their potential employers and helps them avoid making a career mistake.
"The things that matter the most for candidates are usually the hardest things to get accurate data on. That's why we created CareerLabs. We have hundreds of millions of data points at our fingertips, and we wanted to use them to give job seekers an unbiased, unvarnished real-time view of companies before they click 'Send' on an application," says CareerLabs co-founder Anthony Van Horne.
A recent study from Hudson Research revealed that work-life balance is the top priority for job seekers, but it's also almost impossible to get a sense of how a company approaches that through a traditional job listing. Even sites like Glassdoor and Indeed, though they include anonymous, objective reviews, fall short in places, Van Horne says.
Expanded filters
CareerLabs includes job search filters like work-life balance, culture, political affiliation of senior management, the financial health of a company and more, says Van Horne, which allows job seekers to get an inside look at a firm to decide if it's truly a good fit, or if it just looks that way on paper. The depth and breadth of objective information is why Van Horne likes to refer to CareerLabs as "the Carfax of job search."
The site uses machine learning technology and data analytics to parse information from more than 22 million U.S. companies and more than 20 million aggregated job listings. The data is culled from publicly available information and from input given by business's current employees to form comprehensive company profiles that include financial health, company culture, management strengths and weaknesses, work-life balance, political affiliations, career progression and advancement opportunities, compensation and benefits and job satisfaction, among others.
A need for transparency
CareerLabs was born out of what Van Horne saw as a need in the market. After the 2008 economic crash, his position at Goldman-Sachs felt shaky, but he and his friends and colleagues found available job-search sites inadequate.
"In 2009, it wasn't just about people asking, 'can I find another job?' it was about, 'How long will that job last if I go work somewhere else?' That's what no job search site could tell us -- things like a company's financial stability. Sometimes, a job search is a commitment of 12 months or more, and we felt having more information like this could make the difference between finding a company you could stay at for the rest of your career and one that would have you back out in the market a year later," Van Horne says.