Businesses struggle to hire workers with cloud skills
As enterprises continue to focus on implementing a cloud infrastructure, many still face roadblocks when it comes to hiring candidates with the right skills.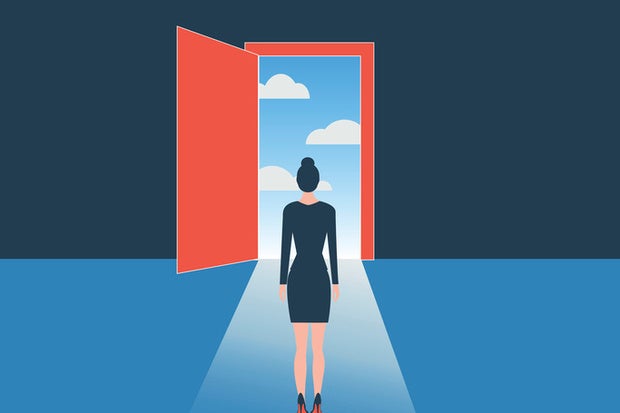 Cloud services are becoming the cornerstone of an enterprise's IT infrastructure. However, IT leaders are finding it difficult to not only plan for and implement cloud technology, but also to hire qualified candidates. And part of that struggle, according to a recent study from Softchoice of 250 line of business managers and 250 IT decision makers, is a lack of qualified candidates as well as a general misunderstanding of how to create a successful cloud strategy.
"There's incredible opportunity for businesses if they move to the cloud, but with a lack of skilled resources they are not able to realize those benefits as quickly. At best, this impacts revenue and profit potential in isolation. At worst, competitiveness and market relevance suffer," says Craig McQueen, director of Microsoft Practice at Softchoice.
Stephanie Tayengco, senior vice president of operations at Logicworks, a cloud automation company, says businesses are struggling to find well-rounded cloud engineers. "You need the skills of a seasoned systems engineer, knowledge of the full range of possibilities of the public cloud's native services and tooling, and a DevOps approach to managing configurations and infrastructure and software deployment and integration."
Businesses that attempt to move ahead without a well-researched strategy and the proper resources in place, McQueen says, risk not only implementing useless architecture, but opening themselves up to security risks and increased costs.
Going around IT to the cloud
Even if IT has the right people with the right skills to do the job, Softchoice found that some business managers are going around IT to implement cloud technology. More than 25 percent of line of business leaders said they rarely involve IT in application purchases. Of those 25 percent, just under 33 percent said they didn't feel it was necessary to involve IT, while 12 percent said IT takes too long; 36 percent, however, said they have their own IT budget and the discretion to do what they please with it.
Although 75 percent of businesses agreed that working with IT is crucial in implementing new cloud applications, 48 percent of those respondents also said they believed they could get it done faster if they worked alone. Similarly, half of IT leaders said they had to cancel initiatives due to the following reasons: time to deploy (38 percent), cost of the required infrastructure (30 percent), budget restrictions (20 percent) and a lack of the right people, skill sets or resources (12 percent).
If a talent shortage and general confusion over cloud ownership in the enterprise weren't enough, businesses also face a lack of appropriate budgets for cloud initiatives. The study found that 76 percent of respondents think their organization should invest more heavily in cloud infrastructure. And, of the same group, 94 percent of them said they were open to reassessing departmental budgets to get the right technology in house.