Building the next generation of female IT professionals
It's no secret that women are under-represented in technology jobs. To help turn that tide, while at the same time building a pipeline of talent, some companies are putting money where their good intentions are.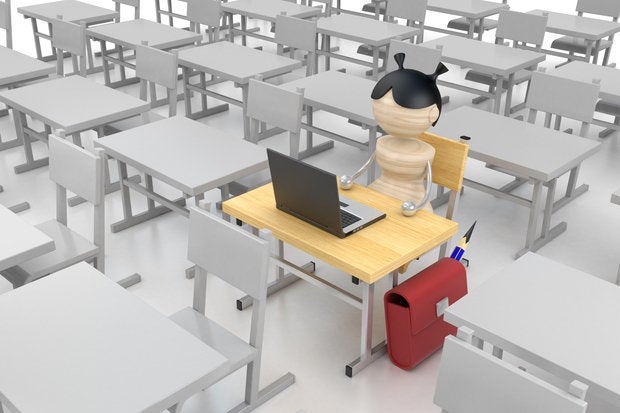 Like most technology executives, Jon Bischke worries about attracting and retaining top talent and the ever-widening skills gap that's plagued the IT industry for years. But Bischke, CEO of Entelo, a talent search, recruitment, hiring and staffing solution, is also troubled by the lack of women in the industry, and the ever-widening skills gap as women and minorities increasingly choose other professions.
"What's concerning to us is the dire need for diversity in the IT industry, and we see this huge gap in science, technology, engineering and math (STEM) skills and training, especially with women and minorities," Bischke says. "While we have tools within our Entelo solution that allows recruiters and hiring managers to specifically focus on hiring from these underrepresented groups, we wanted to do more to encourage women's interest in STEM starting very early," he says.
While woman make up 48 percent of the US workforce, they comprise only 24 percent of STEM workers, according to the Census Bureau's 2009 American Community Survey (ACS). In other words, half as many women are working in STEM jobs as one might expect if gender representation in STEM professions mirrored the overall workforce, according to data from a 2011 US Department of Commerce Economics and Statistics Administration report.
This underrepresentation has remained fairly consistent at 24 percent over the past decade, even as women's share of the college educated workforce has increased from 46 percent to 49 percent. That low level of representation is consistent across all levels of the STEM career pipeline; as defined by the Girl Scout Research Institute (GSRI) in a 2012 research report as, 'interest and intent to major in a STEM field in college to having a career in a STEM field in adulthood.'
According to the report, girls lose interest in math and science during middle school, and STEM interest for girls is low, overall, compared to boys. While most research on this topic has focused on the obstacles preventing more girls and women from entering STEM fields, the GSRI suggests focusing efforts on understanding and developing solutions that work in practice - not just in theory - for girls who show interest and want to engage in the fields of STEM.
One approach that's working according to Angie Schiavoni co-founder and executive director of CodeEd, a non-profit program that teaches computer science to girls from underserved communities, is starting in middle school. "The idea is that we partner with schools, businesses and with other social programs serving low-income girls to provide teachers - who are volunteers - computer science courses, and computers," says Schiavoni.