8 tips for hiring a Web designer for your business
Digital design and marketing pros share their advice on how (and where) to find a good Web designer and how to ensure the agency or individual you hire is a good fit with your vision, business and budget.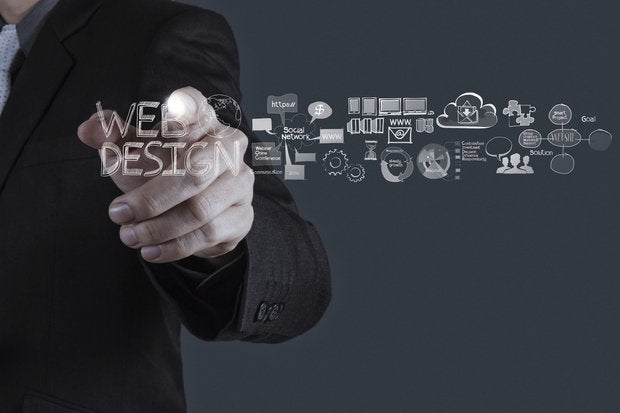 Many ecommerce and website platforms claim to be so easy to use that even nontechnical folks can create an attractive website. However, if you are like most people, you are still probably going to need some design help if you don't want your site to look like everyone else's.
So how do you find a good Web designer – and by "good" we mean an individual or agency who has designed in your preferred Web platform, has a great portfolio, understands your business and goals, but won't charge you tens of thousands of dollars? Following are eight suggestions, along with pricing guidelines and advice on where to find talented Web designers.
1. Know what you want – and what you don't want. Before you go looking for someone to design your website, make "a list of websites you like and admire and why you like them," says Bill Adkins, campus director, CodeCraft, a Web-development school and coding boot camp. "Pick a few you like for their aesthetic (perhaps it's what you're trying to look like), others for their workflow, maybe others for their function. This will help designers know your taste and goals."
Also, ask yourself: "Do you want a highly visual, modern, trendy site? Do you prefer a more traditional, conservative site? Do you expect to make a lot of edits to the content regularly, or will the site only need to be updated by a developer once a year or so?" says Rosie Brown, creative project manager, Sterling Communications. "Once you know what it is you want to create and how you expect to maintain the site, you can screen designer/developer candidates based on the scope and long-term vision of your project."
2. Check out the designer's Web design portfolio/work. "Reviewing a designer's portfolio and [current Web design] work is a quick way to determine if what they do suits your taste and matches what you are looking for in a website," says Tomer Lerner, UX director, Webydo, a code-free website design platform for professional designers.
3. Ask for and check out references. "Referrals from business associates whose websites you admire are your best source," says Lynn Amos, principal, Fyne Lyne Ventures, a Web design firm. So "when searching for a website [designer], ask for references from past [and existing] customers, and look at the sites they have designed," says Lisa Chiu, owner, Black N Bianco, a children's formalwear clothing company.
"Solicit recommendations from [people you know]," says Carrie Middlemiss, U.S. director of marketing, Metia, a digital marketing agency. "Find out if [they] would be willing to refer a Web designer/developer they've worked with in the past." Ask "how well [the designer] communicated throughout the course of the project," if the designer met deadlines and "whether or not they would work with them again."