6 ways to maximise your IT training budget
Customised, in-house training often zeros in on topics relevant to your business. However, it comes with an equally high price tag. If your employees simply need to fill in knowledge gaps or get up to speed with a specific software package, there are a plethora of affordable, flexible options for even the most limited budgets.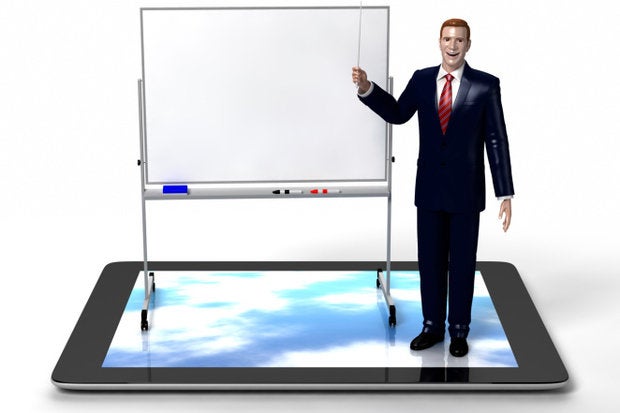 Credit: Thinkstock
Although the economy is picking up ever so slightly, IT departments remain on the lookout for ways to do more with less -- fewer people, fewer resources, less money. That's why learning how to stretch the training budget as far as possible can pay significant dividends. This is true both for those organizations seeking to develop employee skills and knowledge for the least expenditure, and for employees looking to improve and enhance their career potential and longevity.
Below are tips to help you provide the best and most training with the smallest overall outlay.
Partner with Employees: Split Training Costs
If an organization can get its employees to buy into training and career development, they can literally double their dollars when costs get split 50-50. This is already an implicit aspect in many tuition support programs, where employers offer a partial stipend or payment to help cover the costs of academic coursework. Why not make it a part of how IT training dollars get spent, too?
Some IT departments offer their employees a menu of courses or certifications from which employees can choose, coupled with (partial) reimbursement plans to help defray their costs. By offering more support for those credentials it needs the most, and less for those credentials outside the "must-have" list, organizations can steer employees in the directions they want them to go.
Negotiate Discounts to Control Costs
Times are tough for training companies, too. If you do want to buy into online or classroom training, you'll get a better bang from your budget if you negotiate a "group rate" of sorts to cover some or all of your training needs.
Although online or virtual classes may not be as popular as instructor-led in-class training, remote offerings usually cost less to begin with; obtaining additional discounts will help leverage such spending even further. Some training companies offer subscriptions to their entire training libraries on a per-seat, per-month basis.
Pluralsight offers its extensive training catalog to individuals for about $50 a month, for example, and its business offerings include progress tracking and assessments for enrolled employees, as well as library access for some number of individuals. A 10-user license costs about $25 per month, per individual user for a Basic package, and double that for their Plus package, which adds exercises, assessments and offline viewing to the basic ability to watch courses online on a PC or mobile device.
Purchase Key Items in Bulk
If you know you need to run a team of system engineers or senior tech support staff through a specific curriculum that includes certain certification exams, and you can hold those people to a schedule, then you can purchase exam voucher or training/voucher bundles at a discount. As the purveyor of many popular and high-demand cert exams, and a publisher of copious related training materials, Pearson VUE/Pearson Education offers much of what employers need for such programs. Contact the Voucher Store to inquire about volume purchase pricing and arrangements.