6 ways to give millennials the mentorship programs they want
Traditional corporate mentorships just don't cut it for today's millennial workers. Younger employees seek meaningful and time-efficient relationships with senior colleagues. These six expert tips can help organizations understand millennial wants and needs, and create more effective mentor programs.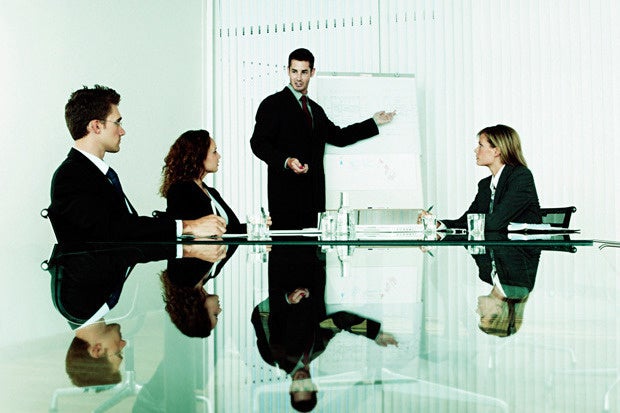 Millennials, now the largest generation in today's workforce, think mentoring is the most effective and most desired type of career development training, according to a November 2014 Virtuali survey. However, millennials generally aren't satisfied with corporate training programs, including mentor opportunities. Companies need to be more creative when structuring formal programs and also encourage their millennials to seek both internal and external mentorships.
Mentoring "will be the difference between [millennials] that succeed and fail," in the corporate world, according to Nigel Dessau, CMO of Stratus Technologies, creator of The 3 Minute Mentor and author of Become a 21st Century Executive: Breaking Away from the Pack.
Companies that want to attract the best millennial talent would be wise to adjust their mentorship programs accordingly. The following six tips can help organizations create effective mentorships program that will benefit millennials, mentors and their employers.
1. Forget everything you know about yesterday's mentorships
Traditionally, mentorship programs have been set up by HR, and younger employees were matched with managers or executives, who then performed sets of check-in meetings and evaluations during a given time period, such as six months or a year. But millennials are disrupting that mentorship model. They want better, faster and more effective mentor programs -- or they're ditching HR and doing it on their own. Companies should think of ways to refresh their current programs and engage millennials.
EF Education First's 360 rotational program is a yearlong management training program that doubles as a mentoring opportunity for entry-level millennials. Employees rotate through the organization's departments, but what's unique is that millennial employees are matched with key senior-level mentors to check in with throughout the program and beyond.
Helene Vincent, a product innovation manager at EF and 26-year-old millennial, was a 360 program member and was matched with an executive vice president of product innovation. Vincent's mentor supported her efforts to launch a new language immersion program at the company. "[W]e were starting a new product and we had to get buy-in from folks all across the board, everybody from entry level sales people to the chief folks running the divisions," Vincent says. "[My mentor] was great at helping me strategize about how to get buy-in and how to make sure that what I was starting would benefit everyone involved."
2. Get senior execs, key business leaders involved in mentoring
Millennials are often perceived as having high aspirations and lofty career goals. Many of them believe they can and should make it to the top of the org chart faster than previous generations. Mentorship programs can help companies match millennials with key executives in the roles they want to someday fill.