6 ways to attract and retain female IT talent
While there's no magic formula that will instantly close the gender gap that still exists in the IT field today, business leaders can take these steps to help shift the male-dominated culture towards increased diversity.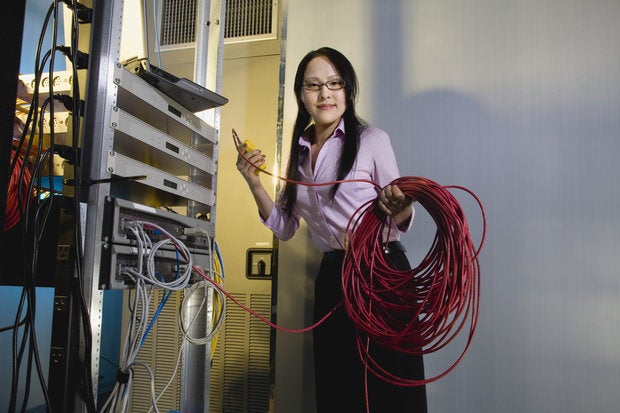 Credit: ThinkStock
Women are good for business. While there's no magic formula businesses can use to shrink the (still abysmal) gender gap in technology, there are some concrete steps you can take to recruit, hire and retain female tech talent.
Over the last decade, research has shown that companies' bottom lines benefit when they actively recruit, develop and advance women. Studies demonstrate that enterprises that strive to include women are better able to attract and retain talent, reduce turnover costs, enhance organizational performance and build a robust leadership pipeline.
The nonprofit Anita Borg Institute for Women and Technology published a study earlier this year that summarizes many of these research papers and makes a definitive case for greater inclusion of women in technology. One supporting statistic that jumps out is that when Fortune 500 companies had at least three female directors, return on invested capital jumped over 66 percent, return on sales went up 42 percent and return on equity increased by 53 percent.
Another interesting stat, uncovered by research firm Gallup, found that companies with more diverse staffs have a 22 percent lower turnover rate. The thinking being that if an organization has a more inclusive culture that embraces women, it's easier to recruit a more diverse staff. "[With] more diverse team chemistry, you get more perspectives with a larger variety of options to consider, and more chances of having innovative solutions proposed, "Jeanne Hultquist writes in the study.
Here are some ways you can help attract and retain more women in your organization and draw from a more diversified field of talent in general.
Offer Paid Parental Leave - For Men and Women
A family-friendly benefits and leave policy is critical to attracting and retaining talent, especially women. Despite a gradual cultural shift, women are still responsible for the majority of child care and household duties, and a generous, paid-leave policy and flexible work options - while a major draw for parents of both sexes - is one way to make your business more attractive to women. "Offering paid parental leave for men and women is critical to both attracting and retaining female tech talent, "says Jen Dulski, COO of Change.org.
"Equal paid leave is critical because it can help weaken the stereotypes that lead to gender inequality in the workplace," Dulski says. When people believe that new mothers will take longer leave, it can lead to biases in hiring, pay and promotions. Organizations that ensure parents of both genders can take equal leave can meaningfully reduce these biases over time and not only increase the number of women recruited and hired, but increase the number of women who are retained, according to Change.org data.