6 tips for re-entering the workforce and competing with millennials
Re-entering the workforce after time off can feel overwhelming. If you're looking to get back into a career after some time away -- and you're feeling outnumbered by a swarm of millennials -- here's how to improve your chances of landing the job.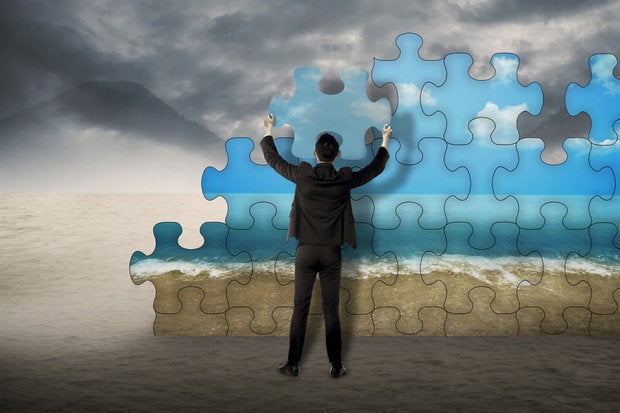 According to a study from The Hartford, 55 percent of Gen X workers, typically aged 32 to 46, feel their generation is ignored in the workplace, and 70 percent say that millennials, generally aged 18 to 31, are given too much attention.
Play up your experience
As a seasoned job seeker, you want to emphasize your experience. Even if you haven't worked in the tech industry in 10 years, you can still draw on your past experience to gain perspective in a new work place. Millennials don't necessarily have this experience, and 96 percent of this new generation agree that baby boomers bring experience and knowledge to a working environment, according to data from The Hartford.
"I think any worker, instead of thinking of millennials as individuals, should probably think about -- what I think of as -- the millennial influence that's happening in the workplace, so increased use of technology, social media, a need to be current with your technical and social media skills," says The Hartford's Millennial Workplace expert Lindsey Pollak.
You can learn how to use Twitter, but you can't teach someone the cultural aspects of a professional workplace. One way to emphasize your ability to gain new skills, may be showcasing skills you've honed in your time off. Did you keep up a Twitter account, start a blog or learn how to use a new networking tool or some software? You can use these as examples to make yourself look even more impressive to a hiring manager.
Use your network
Millennials generally have a small net to cast when it comes to their professional network, since most of their peers are in the same new-grad boat. When reentering the workforce, it's important to use your network to help get yourself back into the industry.
"Unfortunately the business world can be rather fleeting when it comes to people's attention, so you have to remain known so when the time comes for you to get back in the workforce, people remember your name," says Kavaliro's lead resource manager, David Glicher.
Glicher recommends keeping in touch with old colleagues, even if it's infrequent. You want to stay on their radar, so that when you are interested in finding a new job, you have contacts to reach out to.
He also suggests attending events and meetings near your hometown to help get you back in front of professionals in the industry. Connecting with new people can help you get your foot in the door or get you referred for other positions.
Know your way around tech
There is really no excuse for anyone working in a modern office to not understand at least the basics of technology. But if you've been out of the workplace for a few years or more, you might not have felt particularly motivated to adapt to some of the latest technology. If you haven't brushed up on the latest tech, whether it's using Office 365, social media or smartphones and tablets, it's time to take time to learn the latest innovations in the industry.