6 examples of effective IT resumes
Anyone can write a resume. However, creating one that impresses potential employers often requires help from career-development professionals. With that in mind, CIO.com assembled this collection IT resumes -- all hand-crafted by leading experts -- to offer advice and inspiration.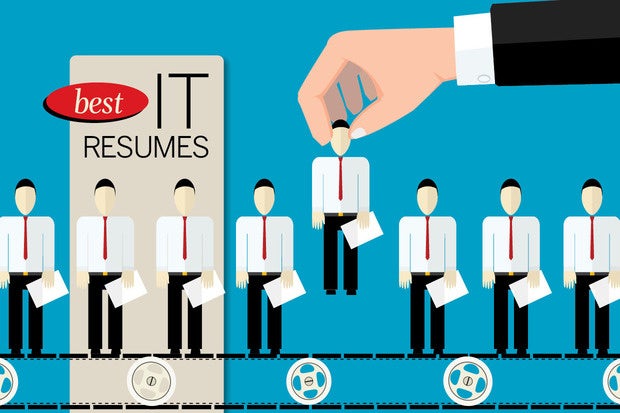 Creating a compelling technology resume that stands out but more importantly illicits the type of job you're focused on requires knowing what you want and telling your story quickly, clearly and concisely in a way that highlights what you bring to the table. Whether you're an entry level IT worker, a mid-level tech employee or c-level executive, it's no easy task. There are so many nuances, it's tough to nail them all. So to help you create a resume that will get you hired and advance your IT career, we've assembled some of the greatest IT and technology resumes samples from our recurring article series the IT Resume Makeover.
IT Resume Makeover: How to write to your audience
It can be daunting to craft a resume that lists years -- maybe even decades -- of career accomplishments, all while keeping the document succinct. In the case of this resume makeover, Van Vreede helped a senior technical writer establish his audience, focus his overall message, and ultimately shorten his resume from five pages to two.
Vreede felt the biggest resume issues this job seeker needed to work on were brevity, focus and flow. The first step was to determine the resume makeover recipient's target audience, which included directors and vice presidents.
Next, Vreede wanted to ensure the resume stayed on message by eliminating extraneous details and highlighting the most important aspects of the makeover recipient's career. Finally, Vreede consolidated the recipient's freelance and contracting experience under his personal business. In the end, the resume makeover recipient was surprised to see how fast Vreede was able to trim the fat to create a lean, concise, and impressive resume.
IT Resume Makeover: How to clear out the career clutter
Crafting a solid resume that highlights your accomplishments might feel like bragging, but your resume isn't the place to be humble. At least, that's the approach that career expert Donald Burns took when he helped Gayle Lewis take her resume from eight pages of disorganized text to a concise three-page summary highlighting her career, skills, and accomplishments.
You might scratch your head at the idea of an eight-page resume, but it's pretty common in countries such as Australia where Lewis hails from to see upwards of 20 pages for a resume. To go from eight to three pages, Burns first emphasized the importance of a one page bio and introduction that could be used for networking.
Next, he moved onto clarifying Lewis' impressive career history and making sure her accomplishments stood out. Finally, Burns focused on highlighting strengths that would appeal directly to recruiters and hiring managers, which included "cleaning up messes other people made." In the end, Lewis was left with a powerful three-page resume that was concise, organized, and demonstrated her proven success.