5 tips to uncover a company's culture before accepting a job
Company culture varies among employers, so it's important to have a good sense of what you want in a working environment before you accept a job offer.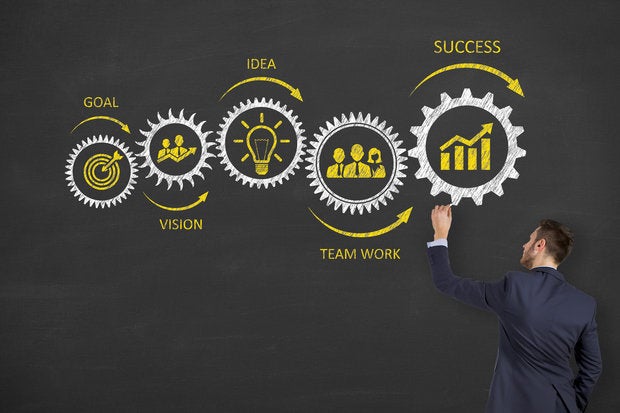 You might think the perfect job is one that fits your skills, comes with the right salary and offers you the best benefits, but the evaluation doesn't end there. There's one more thing to consider, and that's whether or not you'll fit in with the company culture, which can differ greatly among companies.
But you don't have to wait until you've gone through onboarding to parse out the company culture, according to Tom Gimbel, founder and CEO of LaSalle Network, a professional staffing and recruitment firm. If you ask the right questions during the interview process and keep an eye out for certain signs, you'll be able to tell if you're a good cultural fit before you sign the offer. Here are a few things to consider if you're trying to determine company culture during the interview process.
Know what you want
If you're concerned about finding the right cultural fit in your next job, it's important to know what you want out of a work environment. Consider managers and colleagues who you liked working with in the past, or if you prefer a more structured or casual office environment.
"Think about the types of environments you thrive in, the types of people you work well with, what your values are, and be honest with yourself. Every company culture is different. What is perfect for one person may not work for the next, so understand what you need first," says Gimbel.
Vivian Maza, chief people officer at Ultimate Software, an HR software solutions company, recommends looking past perks like free food or swag, since those aren't the things that make you successful at work. Instead, culture is found in the "core value and principles that guide the company," she says.
"Is it a positive, supportive workplace that fosters collaboration and productivity? Are people recognized and rewarded for their work and accomplishments? Consider what you're looking for in a workplace, and whether the culture can provide that," she says.
Ask different people the same questions
Throughout the interview process, you'll likely meet with multiple team members. Gimbel suggests asking each employee the same set of questions to gauge how they respond. You can likely learn a lot about the company culture through their answers, especially if each employee answers differently.
And if you aren't sure what questions to ask, Maza suggests heading to sites like Glassdoor, where you can read reviews about the company and first-hand accounts of the interview experience.
"In today's world of social media and corporate transparency, you can learn so much about a company and its culture well before you arrive for an interview," she says.