5 steps to avoid burning out your on-call IT staff
On-call workers don't have the luxury of signing off at the end of the day and going home to relax. They know that a call could come at any time, which means businesses need to take steps to ensure these workers aren't on the fast-track to burnout.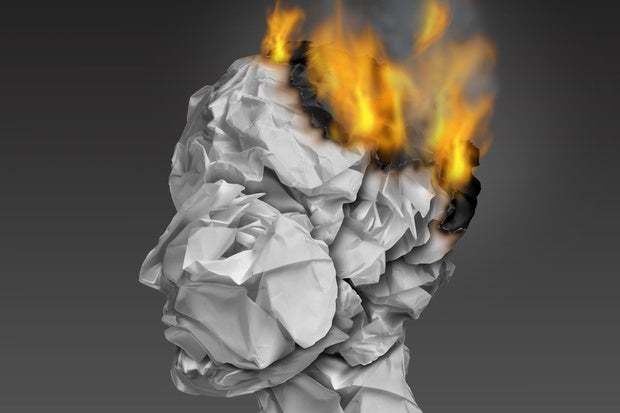 Everyone is susceptible to burnout on the job, but if you're an on-call IT worker you are in a unique position. You can't just clock out at the end of the day. When you go home, you are required to be on alert for any emergency incidents, which can make it hard to truly unwind and relax after a long day.
"This affects work-life balance the most; 'always-on' readiness, not able to relax, an inability to have a downtime, a requirement to provide support during non-business hours and eating into one's private time -- added to the fact that calls can come at any time -- keeps one living on the edge," says Sharon Andrew, PhD, happiness evangelist at Happiest Minds Technologies, an Indian IT firm that focuses on mindfulness at work.
That's why it's important to support these engineers and other IT workers who are putting out fires at 3 in the morning, while the rest of the company is fast asleep. Here are five crucial steps businesses need to take to make sure they're supporting on-call staff as best as possible to avoid burnout.
Weed out applicants
Not everyone is built for on-call work, says Joni Klippert, vice president of product at VictorOps, a company that offers automated solutions for on-call management. There are certain sacrifices and accommodations on-call workers have to make to their personal lives that not every worker will be willing to make.
Klippert points out that these employees often have to miss important family events, out of a fear that they will get a call in the middle of their kid's recital. Or they might have to bring their laptop with them and hide away in a bedroom at Christmas to work on a moment's notice.
"In the case of an outage, a technical person is not only tasked with triaging and solving the problem, but they must also find ways to efficiently communicate into lines of business about the issue, impact, etc. This creates an incredible amount of stress in the moment as efficiency as an on-call person directly impacts the bottom line of the business," she says.
When you hire for on-call positions, make sure the candidate fully understands the implications of the role. The last thing you want is to hire someone and get them trained only to have them quit a few months later when they realize the pressure of on-call is too much for them. Be as upfront as possible in the interview process, that way you can be sure that all your candidates are prepared for the challenge of on-call work.
Define an emergency