13 tech jobs that pay $200k salaries
Tech pros with in-demand skills can net top salaries regardless of where they live, Mondo reports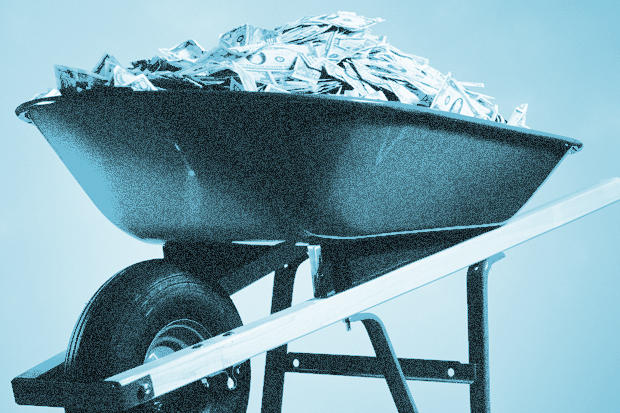 Which IT roles earn the biggest salaries? Thirteen tech jobs can pull in salaries of $200,000 or more, according to new data from a tech staffing firm.
The jobs that top $200,000 are the highest paying titles included in Mondo's annual Tech Salary Guide, which lists salary ranges for 95 IT jobs. Most jobs in the $200,000 range are high-level IT leadership or technical positions related to hot areas such as security and big data. Two of the highest-paying jobs are developer roles tied to specific vendor platforms: Demandware and iOS.
RELATED: 25 CIO pay packages revealed | Want to boost your CIO pay? Switch jobs | Bonuses, stocks, perks lift CIO compensation | 20 highest paid tech CEOs
CIO/CTO takes the No. 1 slot in Mondo's report. CIOs and CTOs typically earn between $170,000 at the low end and $285,000 at the high end, Mondo reports.
Next on Mondo's salary ranking is Demandware developer, a position that earns between $150,000 and 250,000 a year. Demandware is a cloud-based ecommerce platform that combines digital commerce, predictive analytics, point-of-sale and order management capabilities. Demandware was acquired in 2016 by Salesforce, which folded the technology into its Salesforce Commerce Cloud division.
So why are Demandware skills so valuable? One reason might be tied to the retail industry's general dissatisfaction with aging ecommerce platforms. Nearly 17% of retailers surveyed by Internet Retailer say they are in the midst of moving to a new e-commerce platform, and another 72% say they plan to switch within the next two years.
"The growing demand for Demandware development comes as no surprise," says Gianna Scorsone, senior vice president of marketing and sales operations for Mondo. The platform is known for being highly customizable and for its seamless integration of third-party plug-ins, Scorsone says. The recent acquisition by Salesforce is another draw, she says.
"Since over 58% of companies have integrated or plan to integrate Salesforce clouds, it's no surprise that more companies are choosing Demandware, the e-commerce tool that is entirely customizable via Salesforce, and prioritizing Demandware development talent."
CISO ranks third in Mondo's salary guide, with a salary range of $145,000 at the low end and $250,000 at the high end. It's one of two security jobs with a salary range that tops $200,000. The other is application security engineer, which commands between $125,000 and $210,000.
Here are the 13 jobs in Mondo's annual Tech Salary Guide that draw salaries of $200,000 or more:
JOB TITLE: SALARY RANGE
1. CIO/CTO: $170,000 - $285,000
2. Demandware developer: $150,000 - $250,000
3. Chief information security officer: $145,000 - $250,000
4. DevOps lead/engineer: $115,000 - $250,000
5. Chief data officer: $162,000 - $228,000
6. Director PMO: $125,000 - $225,000
7. Data scientist: $130,000 - $210,000
8. Data architect: $130,000 - $210,000
9. Application security engineer: $125,000 - $210,000
10. Solutions architect: $140,000 - $200,000
11. Project manager: $90,000 - $200,000
12. Android developer: $90,000 - $200,000
13. iOS developer: $90,000 - $200,000