13 best companies for female IT pros
The Anita Borg Institute has released its annual list of best companies for women technologists. At the top of the list: BNY Mellon; with tech firms like Google, Apple, GoDaddy and Salesforce.com also making a strong showing.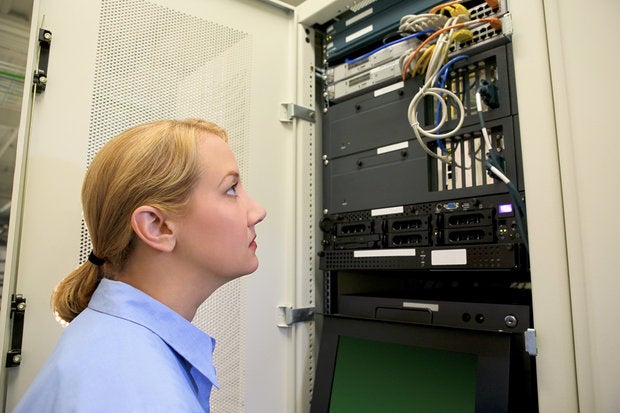 One key to recruiting and retaining more women in technology is representation: Organizations with women in visible leadership positions tend to attract other women. To recognize firms that both measure and actively work to change underrepresentation of women, the Anita Borg Institute (ABI), a nonprofit organization whose mission is to advance women in computing, released this month its annual list of top companies for women technologists leadership index.
The winner is ...
At the top of the list is 2015 winner BNY Mellon, a financial services, investment and wealth management company founded in 1784, making it one of the oldest in the U.S., according to the company. In addition, there were 12 other companies included in ABI's Top Companies Leadership Index:
Accenture
American Express
Apple
eBay
GoDaddy
Goldman Sachs
Google
IBM
Rackspace Hosting
SalesForce
T. Rowe Price
USAA
Methodology
For its 2015 leadership index, ABI considered 35 technology companies with a total technical workforce of over 435,000, according to ABI's vice president Elizabeth Ames. The scoring is based upon recruitment level, promotion rate, women represented at the senior level and other factors, says Ames.
"The underlying information we used to score and rank these firms is data submitted by the companies themselves. They report the overall number of women in technology positions, and then we divide them into the entry, middle, senior and executive levels. These numbers are reported for at least two years so we can measure trends over time. We also measure recruitment rates and promotion rates year-over-year; putting all that data together and using a standard Z score statistical methodology allows us to come up with a mean. Any company that falls above the mean makes it on the list," Ames says.
While not all of those companies that submitted data fell above the mean, Ames says all who participated are actively trying to measure women's representation within the technical workforce, understand where they can do better at attracting hiring and retaining women and working to expand women's access to technical roles in their workforce.
Demonstrating a commitment to women in tech
"BNY Mellon and all of the companies on the index have demonstrated a commitment to advancing women in technical roles and creating a culture where they can thrive," says Telle Whitney, CEO at ABI in a statement about the results.
"While it is an important step that many companies publicly released data last year, ABI recognizes the importance of looking at the data in more detail to understand where women are getting stuck or leaving the field, so the industry-at-large can better assess progress and the challenges women face," Whitney says.
For women seeking to build careers in technical roles, the Top Companies Leadership Index provides insight into companies leading the effort with real results to improve the inclusion of women. For participating companies, the Top Companies program provides feedback on their progress relative to others, larger trends and challenges around gender diversity than if only looking at their own data, and more visibility for their successes.