11 job search mistakes that can kill your chances
Even the most savvy job seekers can fall prey to a fatal error or two that can cost them their dream job. Our experts identify the top 10 mistakes and offer advice on how to avoid making them.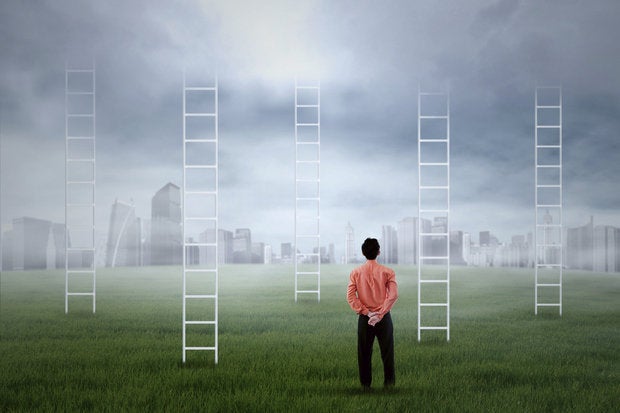 Even the savviest job seeker is bound to make a mistake here and there, but in a highly competitive talent market, a small mistake could cost you the job of your dreams.
"It is easy for even the savviest of job seekers to make mistakes. By learning how to navigate potential pitfalls from the outset, your job search will be more productive and yield more positive results," says Ford R. Myers, career coach, speaker and author of "Get The Job You Want, Even When No One's Hiring. Here are the top 10 mistakes job seekers make and our experts' tips on how to avoid them.
Mistake #1: Responding to Online Job Postings
In general, job postings and "want ads" produce little value, says Myers. Instead, he suggests spending no more than five percent of your valuable time on public job postings, and devoting the bulk of your time to productive networking.
According to the Jobvite 2014 Social Recruiting Survey, of the 1,855 recruiters and hiring managers surveyed, 60 percent said their best hires were made through referrals, reinforcing the importance of networking as a job search tool.
Mistake #2: Sending Unsolicited Resumes
Unsolicited resumes are considered garbage, scrap paper and wasted effort, according to Myers. Career consultant, speaker and job search expert Rick Gillis, agrees, pointing out that your resume is likely to get rejected by a business' Applicant Tracking System (ATS) unless it's specifically formatted and targeted to an open position.
"I advise my clients not to even waste their time. There are ways to beat an ATS, but that comes into play if you've made certain your resume is targeted to a specific, open and available job. If you're blindly sending resumes, you'll never get a response, and you've expended valuable energy that would be better used on networking or other activities," Gillis says.
Mistake #3: Looking Only for Job Openings
More than 40 percent of positions are created for the applicant, often during an on-site interview; these positions didn't exist before the right candidate appeared, says Myers. The key is to shift your focus from "openings" to "opportunities," which exist nearly everywhere.
"We had a woman come to interview for an administrative position," says Doug Mitchell, CEO of direct sales company Solutions, "She knew everything there was to know about our company, what we did and while she'd technically applied for a specific position, she knew so much about the other aspects of our business and had suggestions for how she could address challenges and help out in other ways, I hired her on the spot - for a different job. Now, she's our support and training specialist."