Windows Mobile gets good just as Microsoft stops caring
Finally, Microsoft's smartphone OS comes together as a viable platform for basic needs
This vendor-written piece has been edited by Executive Networks Media to eliminate product promotion, but readers should note it will likely favour the submitter's approach.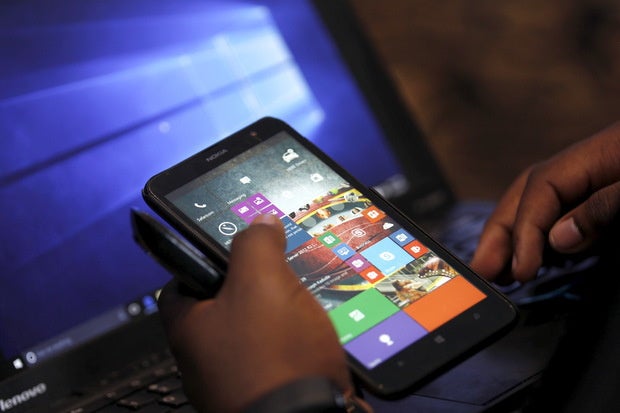 Windows Mobile is Microsoft's version of the "boy who cried wolf" -- after years of broken promises, customers, manufacturers, and carriers have moved on. Even Microsoft has moved on, demoting Windows Mobile to a "maybe later" priority while redirecting its mobile focus to iOS and Android.
Yet today Windows 10 Mobile is finally -- after Windows Mobile 6.5 and the Windows Phone 7, 7.5, 7.8, 8, and 8.1 versions -- the smartphone operating system that Microsoft should have provided as its response to the iPhone so many years ago.
Windows 10 Mobile is not as good as iOS or Android, but it is finally a workable platform, with a coherent, polished interface and the minimal core capabilities that will satisfy many users seeking basic Microsoft app compatibility and core features like Web access, music play, and navigation.
Windows 10 Mobile has been in excruciatingly slow release since November 2015, when it debuted on Microsoft's own Lumia 550, 950, and 950XL smartphones. About a month ago, Microsoft announced Windows 10 Mobile would finally appearon older smartphones (mainly Lumia models).
But that rollout is slower than molasses, with smartphone makers and carriers moving at a snail's pace, if at all, to provide Windows 10 Mobile upgrades. The truth is, the only immediate way to get Windows 10 Mobile on most compatible smartphones is to join Microsoft's Windows Insider beta program and install it outside the carrier update route.
Now that the operating system is finally officially released on some existing devices, I've been using Windows 10 Mobile on my corporate smartphone for a few weeks. Thelate beta last fall showed promise, and the production version delivers on that potential. It's a solid mobile platform, especially if your computing is Microsoft-centered and you don't consider a smartphone as a pocket-sized computer.
What's to like about Windows 10 Mobile
Mirroring the sad journey of Windows itself in the Windows Vista and Windows 8 eras, Windows Mobile (then called Windows Phone) got all gummed up with a haystack of options littered through it.
The Settings app was a treasure hunt, and its designers seemed determined to show how much Windows Mobile could do by slicing up the features as much as possible to increase the number of options. It was an incoherent mess.
Windows 10 Mobile ends that sin, consolidating the options into digestible groups and a rational organization. That rationalization makes it easier to customize Windows 10 Mobile.