The secret to a successful identity provider deployment: federate your identity data with a hub
Companies are securing more users who are accessing more applications from more places through more devices than ever before, and all this diversity is stretching the current landscape of identity and access management (IAM) into places it was never designed to reach.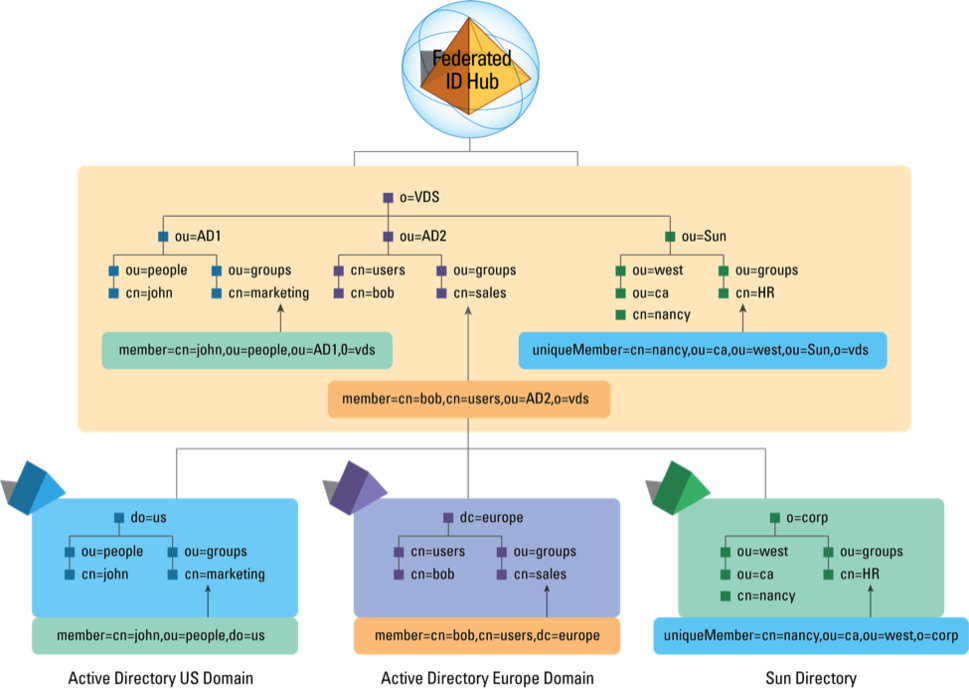 Figure 7: Instead of having to search across three sources—say, two AD Domains and Sun Directory—to find groups and members, applications only need to search against the hub to check for group membership, speeding logins and access. Click on image to enlarge.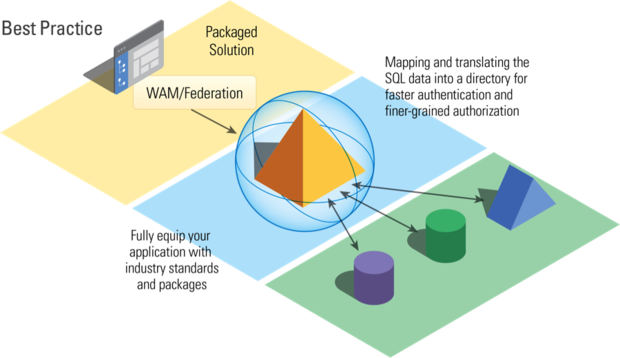 Figure 8: Best practice for better security and performance in a heterogeneous environment is to virtualize underlying data sources and cache for high speed and availability. Click on image to enlarge.
The federated identity hub: a flexible infrastructure for the future
A federated identity hub can streamline your identity infrastructure, while respecting existing investments, making it far easier to feed your IdP and deliver on the promise of federation. But it also provides a flexible infrastructure and architecture pattern that goes beyond the immediate challenge of federation, enabling many other use cases, such as authentication for web access management, finer-grained authorization for highly-secure data or apps, complete customer profiles, faster application deployment, and even easier M&A integrations. Building a hub can solve your federation challenges today, while enabling you to tackle any new challenges that arise tomorrow, so consider transforming your diverse, distributed legacy identity system with a modern federated identity hub.
Radiant Logic's RadiantOne Federated Identity Service features an advanced virtualization engine and a "big data"-driven directory store, both fine-tuned to give your enterprise a global and contextual view of all your users that's scalable to hundreds of millions of queries and users. To learn more about Radiant Logic and RadiantOne, please visit www.radiantlogic.com.
Previous Page 1 2 3 4