How IoT with bio-mimicry reduces indoor air pollution
Biome combines organic approaches with IoT to improve air quality in office buildings, hospitals and condos
A single Biome system daily purifies over 500,000 liters of air, which corresponds to what 50 people breathe. Biome complements existing air purification systems, as it catches the pollutants that slip through regular air filters and uses them as nutrients for the plants. Perhaps the first bio-mimicry based IoT system!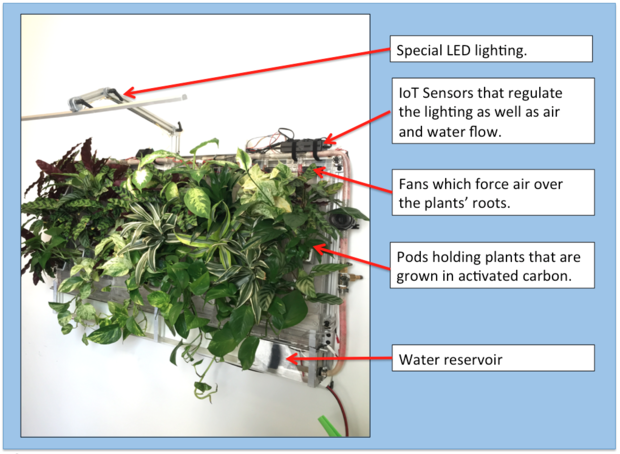 As more Biome units are deployed, sensor data will be fed into a central console that can analyze changes in air quality and the level of pollutants within the building. Combining this intelligence with occupancy levels and other relevant parameters will help increase the health of the building's occupants. Office buildings, condos, conference halls, hospitals and hospice centers are some of the target markets for Biome.
So, when you're in a building and see a small indoor hanging wall, and the air smells cleaner, check to see if it's Biome at work. And then inhale deeply!
Source: NetworkWorld