Fire Phone, Galaxy S5, iPad Mini 3, and more: 15 major mobile flops of 2014
It's been a banner year for smartphones, tablets, and smartwatches of the turkey variety; here are the 15 biggest flappers.
If you want a smartwatch today, get the one that is actually good: the Pebble. It may come from an upstart company and use an OS you never heard of, but unlike the Android and Tizen competitors, it works well.
There's a poult (look it up) in this category too: The new Microsoft Band fitness monitor that smartly runs with Android, iOS, and Windows Phone devices but is uncomfortable to wear - which it needs you to do all day, every day.
Samsung Galaxy Note Pro 12.2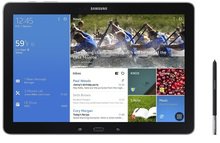 Samsung Galaxy Note Pro 12.2
Chasing another rumor about Apple's potential moves, Samsung unveiled its 12-inch Galaxy Note Pro 12.2 this winter, showing clearly that bigger is not always better. The Note Pro 12.2 is awkward to hold and awkward to use, with insufficient accommodation in its interface for its outsize scale. Again, you have to wonder if anyone used this thing before manufacturing it. No wonder Samsung is in trouble.
Samsung Knox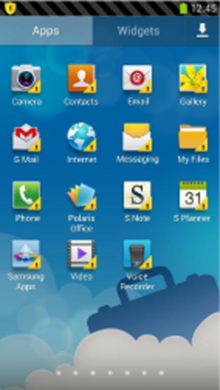 Samsung Knox on Android
The trouble continues at Samsung. In spring 2012, Samsung debuted its Knox security technology that creates a separate workspace for personal and business usage, in the same vein as BlackBerry's Balance technology. It even won Defense Dept. approval.
But reports soon surfaced that the Knox technology didn't work as promised on the few Galaxy smartphones that supported it, and theproduct release date kept slipping. Although several mobile management vendors promised support for Knox, that backing didn't go much beyond press releases. Worse, potential customers balked at paying another $3 per user per month for Knox on top of the MDM fees for Galaxy users.
By the time Knox 2 - the real Knox - became available in spring 2014, Google decided to buy a competitor called Divide and incorporate it in Android 5.0 Lollipop. Samsung and Google made noises about some aspects of Knox being incorporated into Lollipop, but to this day they won't say what, if any, of Knox is in Lollipop.
Tellingly, when Google bought Divide, Samsung began discussions with BlackBerry to have BlackBerry's BES12 support Knox, which Samsung continues to make available for some of its Android devices. When I asked them, both Samsung and BlackBerry execs were vague about what specific capabilities the Knox tie-in with BES12 would bring, promising merely a strong partnership on future efforts. I can only wonder how much Samsung paid BlackBerry for this fig-leaf deal.
Tizen, Firefox OS, and Ubuntu Touch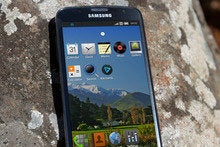 Tizen-powered Samsung Z
Previous Page 1 2 3 4 5 Next Page