Fire Phone, Galaxy S5, iPad Mini 3, and more: 15 major mobile flops of 2014
It's been a banner year for smartphones, tablets, and smartwatches of the turkey variety; here are the 15 biggest flappers.
This fall, Samsung revealed its smartphone profits had dropped precipitously, before the iPhone 6 debuted to huge sales. Samsung managed to sink its flagship by neglecting it and assuming buyers wouldn't notice. They did, and they bought devices from Apple, HTC, and LG instead.
iPad Mini 3 and iPad Air 2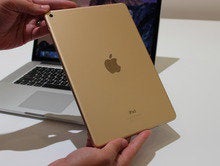 Susie Ochs. Apple iPad Air 2
I'll say it bluntly: This year's new iPads are the equivalents of last year's iPhone 5s: the last iteration of an old design. Adding the Touch ID sensor is welcome but an obvious change given that it debuted a year ago in the iPhone 5s. In a year whenApple reinvented the iPhone, remade mobile payments with Apple Pay, and invented the Apple Watch, maybe it is too much to expect it to reinvent the iPad.
But it's time to take the iPad to a higher level, and Apple's hype-heavy iPad debut event - it spent more time on them than it had on the iPhone 6's debut - couldn't hide that fact. Apple shouldn't have pretended the new iPads were a big deal.
Android and Tizen smartwatches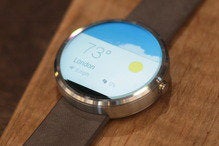 Andrew Hayward. Motorola Mobility Moto 360
The failure to move the iPad to the next level while pretending to is a minor transgression, though, compared to the series of disasters that has been the smartwatch market this year, powered by Android and Tizen OSes.
Responding to rumors in the last couple years that Apple might have a smartwatch in the works, Samsung has delivered three failed incarnations of its Gear, an ugly, bulky watch that does very little useful. (Samsung should stop worrying about what Apple might do and figure out instead what it can be good at itself.)
LG and Motorola Mobility came up with their own. LG's G Watch R was clunky but more watchlike, and Motorola's Moto 360 was cool to look at but not very functional - its circular face is quite attractive, but the square display rendered by the underlying Android Wear OS exceeds the screen's boundaries, so only the middle line of alerts and so on are complete. Clearly, no one tested this before shipping it.
The reviews of the Moto 360 have been the kindest - but hardly kind. I'm reminded of those horrible early Android tablets such as the original Galaxy Tab 7. Let's hope it doesn't take the Android watch community as long to come up with decent devices once the Apple Watch ships this coming spring as it did for the Android tablet community after the iPad's debut.
Previous Page 1 2 3 4 5 Next Page