Fire Phone, Galaxy S5, iPad Mini 3, and more: 15 major mobile flops of 2014
It's been a banner year for smartphones, tablets, and smartwatches of the turkey variety; here are the 15 biggest flappers.
It may be cliché to highlight turkeys at Thanksgiving, but it's a good time of year to look back at what to give thanks for - and what to learn from as a new year approaches.
With that in mind, it's been an extraordinary year for failed mobile products, smartphones, tablets, and more. I can't recall a larger gaggle of mobile turkeys. Let me carve them up for you!
Amazon Fire Phone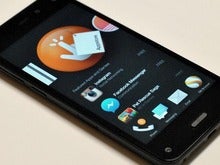 Image credit: PCWorld/Jared Newman. Amazon Fire Phone
The biggest flameout was Amazon.com's Fire Phone, the poster child of how not to develop a product. The Fire Phone was all about serving Amazon's greed, not at all about its customers. When a company forgets that customers keep it in business, you get products like the Fire Phone - and executives who can't believe customers aren't as sheeplike as they would prefer.
The Fire Phone isn't so much a smartphone but a portable product scanner and ordering device tied to a single vendor that also happens to make phone calls. Who on earth would want that? I'm all for mobile shopping, but I want to do it at more than one store. Any iPhone, Android, or Windows Phone can do that, thanks to store apps and QR code readers.
Real technology chops were required to create the Fire Phone's ability to take a picture of a product and find it on the Amazon store, but the advancements were ultimately wasted. It's like sequencing the human DNA to be able to create only blond children. Surely, there are more useful benefits than photographing objects in the world to order them from Amazon.
The Fire Phone also has all the shortcomings of Amazon's other Fire devices, its Kindle Fire tablet series, which are designed to conquer only Amazon content and provide a stripped-down, poor Android fork to ensure you can't do anything else on them. Worse, the Fire Phone requires you to buy a monthly data plan to essentially only shop with it. Even cutting its price to 99 cents with contract couldn't fool enough people to move the needle.
Samsung Galaxy S5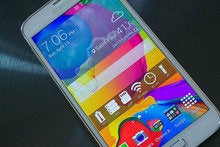 Samsung Galaxy S5
The Galaxy line has been Samsung's star attraction and the powerhouse behind its Android dominance in the West. But cracks began to appear in 2013's Galaxy S 4 and its uneven software. This year's Galaxy S5 had software that was as unbaked as the S 4's and a cheaper-feeling casing.
Soon after its launch came rumors that sales were dismal, and multiple market analysts said Apple's "failed" iPhone 5c was outselling it, as was the then-six-month-old iPhone 5s and, for a time, even Samsung's own S 4. (True numbers are impossible to come by, as Samsung does not report them, and its statements of what sells well don't always match what actually happens in the market.)