A cold wind is blowing through Microsoft
The winds of change are pushing the Microsoft ecosystem further into the cloud -- don't let your career get blown off course.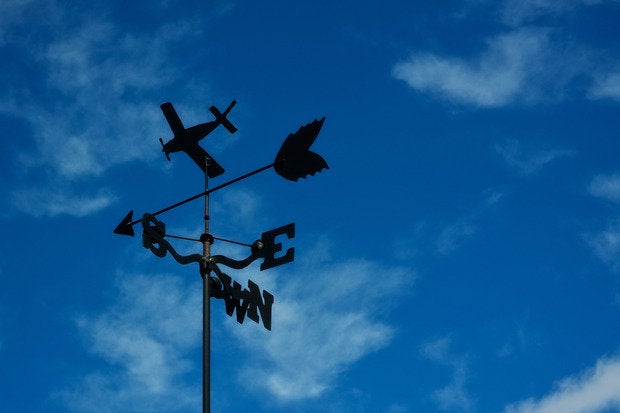 Credit: Nomadic Lass on Flickr
I recently read a proverb: "When the winds of change blow, some people build walls and others build windmills." If you're a technical professional whose lifeblood depends on Microsoft technologies, it's high time to read the weather vane and make your choice.
On Oct. 1, I received an email from Microsoft letting me know I had been re-awarded the MVP (Most Valuable Professional) title. This is a special acknowledgment that shows appreciation for the work I've done in the community to educate fellow IT pros or help them troubleshoot Microsoft technologies. It's also important to me as a professional, as it provides me privileged access to Microsoft technical resources and product team members throughout the year.
This is my fifth Microsoft MVP award (it's an annual renewal), but this one marked a new era for me professionally. After four years as an Exchange MVP, I requested Microsoft consider my candidacy for Office 365. I've repeatedly said and written here on InfoWorld that I believe the move to the cloud is inevitable. In an effort to lead by example, I left my comfort zone and went all-in with Office 365.
I was nervous to let fellow Exchange MVPs know about my decision. Many have been Exchange warriors for nearly two decades, but the response I got was overwhelmingly positive, and some even praised my foresight.
Keep in mind, Microsoft has promised a vNext for Exchange, but it's obvious changes are afoot -- if not in the immediate future, then soon enough. Consider Small Business Server (SBS): One day it existed, complete with SBS MVPs; the next day Microsoft pulled the plug. Some SBS MVPs were moved into the Windows Server for Small and Medium Business MVP technical expertise. One example is Cris E Hanna, who has been awarded the MVP 18 times and was one of the "original" SBS MVPs. Times change, technology changes, Microsoft offerings change, and to remain relevant and on the cutting edge, we as professionals need to change.
Microsoft may be sucking the air out of on-premises Exchange
The shift is evident not only among consultants, educators, and technicians. Microsoft's latest round of layoffs late last month hit more than 2,000 employees, including some of the best technical writers for Exchange. I'd be inclined to say the very best technical writers, when it comes to high availability, message hygiene, and more. These folks were more than behind-the-scenes writers; they were respected conference speakers and evangelists for on-premises Exchange.
Ask what this means for the Exchange world, and the joke comes back, "Welcome to the cloud!" Unfortunately, there's truth in jest. Although we know there will be a vNext for Exchange, it appears the present is being swept into the past, not lightly on a breeze, but forcefully in a Category 5.