8 tips for more iPhone productivity
These hidden techniques for Mail, Calendar, Contacts, and Notes also work on the iPad
This vendor-written piece has been edited by Executive Networks Media to eliminate product promotion, but readers should note it will likely favour the submitter's approach.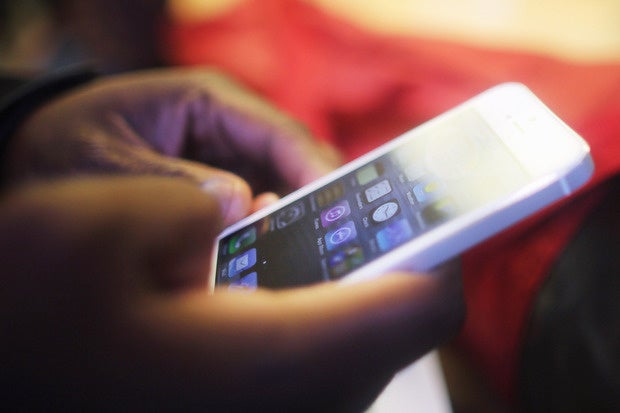 If you rely on your iPhone or iPad for productivity, you know Apple's apps handle a lot of useful tasks, such as figuring out travel time to an appointment or checking co-workers' availability when setting up meetings. (If you didn't know them, check out my survey of iOS's productivity enhancements and my comparison of Microsoft's Outlook clients to Apple's.)
But some useful capabilities are not available in Apple's iOS apps -- or maybe they are, but hidden from you. In fact, there are a bunch of features you likely use on your computer's productivity tools that you wish iOS would also support. Here are eight that actually exist, though they're hidden.
1. Mail: Find unread and flagged emails
Apple's Mail app highlights unread messages with a blue circle and flagged messages with a flag icon. But there's no way to filter for only those emails. Except there is: The trick is to type "unread" or "flagged" in the Search field, then tap the option that appears to filter by type. (To get the Search field, scroll to the top of a message list, above the first message.)
2. Mail: Quickly jump to a mailbox
A related trick: You can type in the name of a mailbox (Trash, Sent, or Junk) in the Search field and jump to it. The mailbox names will appear below any messages that use that term.
3. Mail: Search within a thread
If you tap an email in a thread (look for » to the right of the time stamp) to open a list of that thread's contents, the Search field becomes Search Thread field, restricting the search to that thread.
4. Calendar: See your whole day within an invite
When you accept an invitation or open one you previously received, Calendar highlights the event in the context of the surrounding few hours. Tap that snapshot and it will expand to show your full day, a handy view in case you need to suggest a different time or know when you still have time to do work outside your meetings.
5. Calendar: See all accepted invitations
Most people know that the Inbox in Calendar shows pending invitations; in fact, you'll see a number of pending invites (including previously accepted invitations with changed times) next to the Inbox label. But tapping Inbox shows you not only your pending invites but also, if you tap Replied, those you've previously accepted -- in one very handy list.