4 steps to success for a new CIO
New CIOs must be ready to go live on Day 1, learning the company's agenda and positioning themselves as architects of innovation, writes an Accenture Strategy's managing director.
This vendor-written piece has been edited to eliminate product promotion, but readers should note it will likely favour the submitter's approach.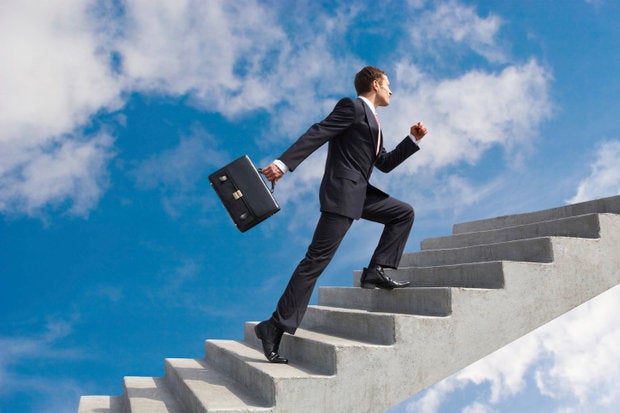 New CIOs have about 90 to 120 days to make their mark on an organization. The transition also creates a tremendous opportunity for CIOs. Anticipation of what digital can deliver is great.
But it is not an easy task. The lines of demarcation in companies are blurring. New CIOs must read between the lines -- between industries, customers and product developers -- as they move swiftly to learn the business, find their niche and make an impact on the enterprise. Speed -- or multiple speeds in the world of IT, given legacy systems and the arrival of digital -- is the focus as digital drives the rate of innovation and business leaders' expectations.
But new CIOs are not the sole masters of their enterprise's technology. As reported in the Accenture 2015 Technology Vision, only 34 percent of executives expect the IT organization to be the main generator of innovation in the next two years, down from 71 percent just two years ago.
That compounds the challenges faced by new CIOs who walk into the job fully aware that the average tenure of a CIO tends to be shorter than that of their other C-suite colleagues. Still, the opportunities are great for those CIOs who heed four imperatives.
1. Know how digital demand affects every area of the business
To grab the golden ring held out to new CIOs as companies seek to take advantage of digital capabilities, they need to shift the conversation from digital to business. The technology and business strategies should be intertwined.
To accomplish that, successful CIOs ground themselves in the business strategy, challenges, financials and trends. They familiarize themselves with industry dynamics, gaining an understanding of how the company's partners and competitors use technology to drive their digital agendas.
It's in those early days when the new CIO has the greatest opportunity to inquire about the company's culture and perception of IT, and gather facts that can lay the groundwork for a metrics-driven plan that is both credible and actionable as the company moves its digital agenda forward.
The plan sets markers that allow the IT organization to show tangible progress towards the future digital state vision. For example, one CIO embarked upon a multiyear transformation to modernize their company's application architecture and migrated to a shared services operating model to increase efficiency, using metrics that would allow him to demonstrate progress at each "value drop" throughout the program.
2. Become the company's innovation architect
CIOs should be the innovation architects who sit at the epicenter of the digital transformation. A credible CIO will put a provocative, bold plan forward, fusing business and IT visions with the potential to disrupt. For instance, a financial services company might enable new functionality on a mobile app for its customers -- giving them near real-time access to financial activity, or offer customers access to a virtual customer service representative when they enter a branch.